'The Tree of Life' Sprouts Blu-Ray/DVD on October 11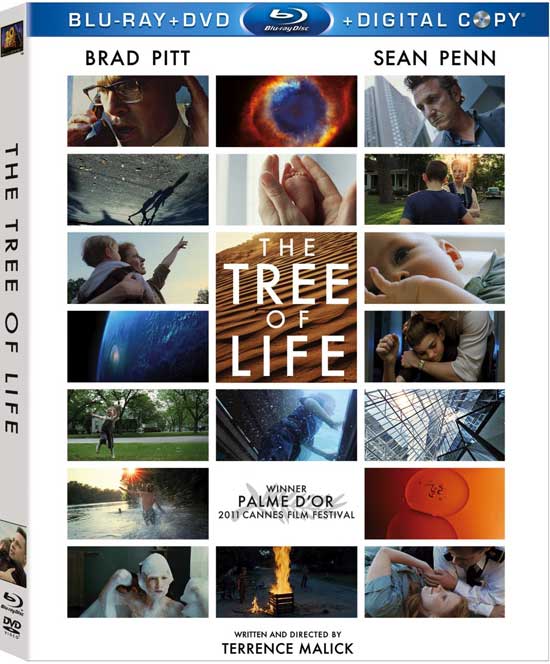 By now, there are just a few people left who haven't told you that you need to see Terrence Malick's The Tree of Life. Your excuses for having shirked the film so far are plentiful. You don't have a car. There's nobody left to go with you. You have been terrified of movie theaters since Inglourious Basterds. But on October 11, your excuses will be nullified. The Tree of Life will be available to watch right in your own home! How can this be? BLU-RAY AND DVD.
Now, you may be thinking, "If I'm gonna buy the Blu-Ray, I'm gonna want a thirty-minute documentary featurette highlighting the process behind making the film, featuring interviews with Christopher Nolan and David Fincher." Well GUESS WHAT IS INCLUDED ON THE BLU-RAY! Go on. Guess.
The Tree of Life, starring Brad Pitt, Sean Penn and Jessica Chastain, has earned more a reverent and sanct praise than any movie this year. To not see it is to miss out on a piece of art that, down the line, your friends will be telling their children "shaped this generation." And here you are. Shapeless. Lifeless. Treeless.
The Blu-Ray/DVD Pack will be available on October 11.
Source: Indiewire