The 'Twilight' Bucket List: 9 Suggestions for Life After 'Breaking Dawn'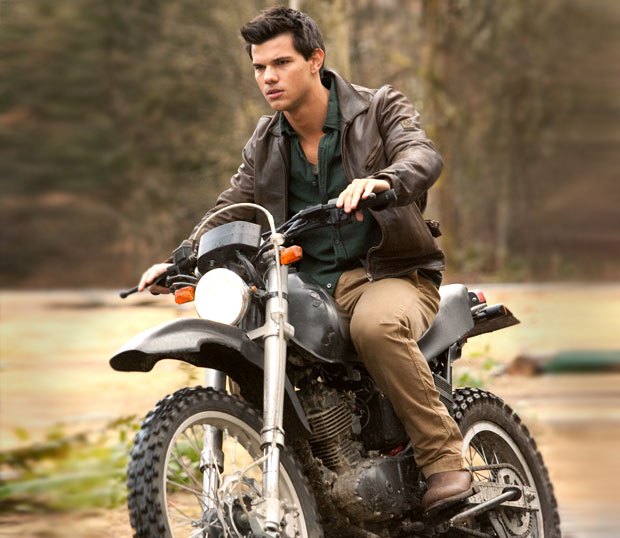 Take a deep breath and brace yourself before this sad reminder: The Twilight Saga is over.
The journey of Bella, Edward, and Jacob has come to a close with The Twilight Saga: Breaking Dawn – Part 2, but we here at Hollywood.com believe that living the Twilight-inspired life never really has to end. In fact, this might be only the beginning. If there's anything the quintet of supernatural romance stories has taught us over the years, it's to live life to the fullest and cling to the ones you love. Also: cliff diving looks fun.
Taking our cues from the series, we've compiled our "Twilight Bucket List," a few suggestions on how to continue on past the films while sticking to the movies' mantra. Which ones will you do?
Get a Diamond Facial
You may never get that particular sparkle the Cullen family emits when they step into sunlight, but thanks to the wonders of non-invasive aesthetic medical procedures that combine micro dermabrasion and intense pulse light, you too can know the wonders of diamonds on your face. Treat yourself. You deserve it after watching five movies of beautiful people acting lovey dovey.
Give Blood
The vampires of Forks, Washington restrain themselves from feasting on their fellow humans and draining them clean, but that doesn't mean Twihards couldn't stand to lose a little blood once in awhile. Head to your nearest Blood Center or pick-up drive and let a trained nurse sink her fangs, er, needle in. It's for a good cause!
Develop a Well-Toned Six Pack
Fans of Jacob have likely developed an unconscious urge to rip off their shirts thanks to years of random toplessness in the Twilight franchise, so they might as well look good doing it. Beef up with some Harry Clearwater-approved exercise: run around the woods and act like a wolf.
Hug Your Father
Like Bella's dad, Charlie Swan, we're sure your own father has certainly been through enough. It may not be on the level of watching your fresh-out-of-high-school daughter marry some spaced out 107-year-old vampire, but probably something similar.
Plant Hyacinths in Your Backyard
Stop dreaming about laying in The Field with your significant other and make it happen! Head to Burpee's, pick up a few seeds, and make your aesthetic vegetation dreams come true.
Build a Motorcycle
Put the ups and downs of life aside for a few weeks to embark on a bit of mechanical soul searching Jacob-style. Focus your romantic energies towards the relationship of man and machine to construct your very own two-wheeler. To go the extra mile, pull a Bella and crash it on your first ride.
Play Baseball During a Storm
Mom may not approve, but gather your friends and family for a game of America's favorite pastime with a Twilight twist. You may not send the ball flying as far as Jasper or Emmett, but it will sound like you did when you time your swing with the booming crack of thunder.
Go Cliff Diving
Even if you're not longing for your vanished heartthrob or in need of an emotional kick in the butt through visceral activity, tackle one of Bella's most death defying stunts from New Moon. A good ol' fashioned cliff dive should awaken the senses and, who knows, maybe you'll even see that guy you dated once as you zip down into the water below.
Break a Bed with Someone You Love
We were going to recommend you and a loved one just take a trip to Paraty, Brazil, for a round of midnight skinny dipping (ah, it pays to be a vampire with a sister who can see into the future and predict the stock market), but you don't need paradise to fuel your passion. Just rock the casbah vampire style. For added effect, construct a new bed out of balsa wood. Snapping the head board in half is guaranteed during your passionate night of love-making.
Follow Matt Patches on Twitter @misterpatches
[Photo Credit: Summit Entertainment]
More:
The Art and Impact of the 'Twilight' Soundtracks
'Twilight' Inspires Edwards Vs. Jacobs — The Pop Culture Saga
'Twilight: Breaking Dawn – Part 2': Why Rob Pattinson Wants to Be a Sex Scene Director — VIDEO
From Our Partners:

'Twilight' Saga's Most Underrated Characters (PICS) (Moviefone)

Best (and Worst!) Movie Plot Twists Ever
(Moviefone)