The Twisted 'Killer Joe' Shoots Out a Shadowy Poster
So how's this for feel-good family film: In Killer Joe, Chris (Emile Hirsch) is a drug dealer. His mother steals his stash for her own personal use. He is now broke. So, he hires a hit man, Killer Joe (Matthew McConaughey), to kill his mother so that he can collect on the insurance money. However, he can't afford to pay Joe, so he offers instead his younger sister (Juno Temple) to the lustful hit man in lieu of cash. Lovely, no?
Also starring in the film are Gina Gershon, presumably as Hirsch's mother, and Thomas Haden Church, presumably as some kind of backwoods sheriff whose pursuit of Killer Joe is not as righteous as it seems. Directing the film is William Friedkin, the guy who made The Exorcist and The French Connection which makes this one to keep on the radar as it hits the festival circuit this Fall.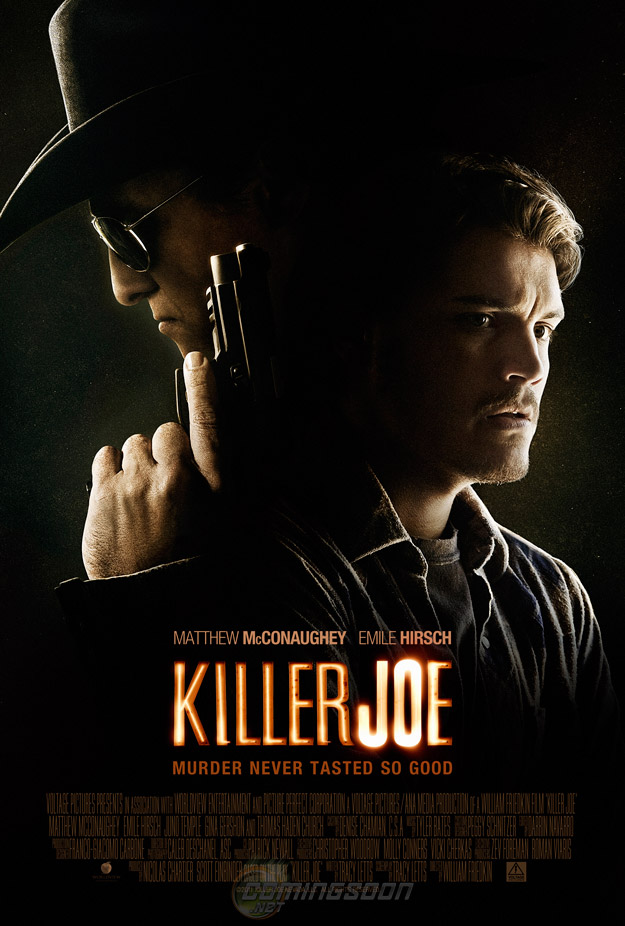 Source: Comingsoon