The War On Christmas: The 16 Most Memorable Holiday Movie Fights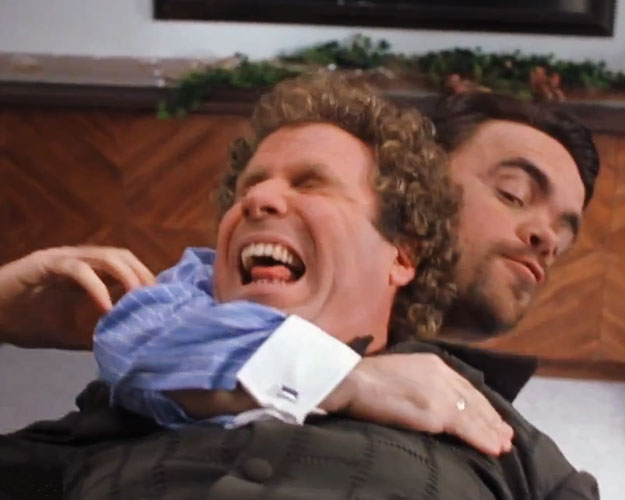 Screaming matches, shopping frenzy-induced violence, and general madcap mayhem is just as much an intricate part of the Christmas season as exchanging presents, singing carols, reluctantly drinking egg nog, and traveling an obscene amount to visit people we spend the rest of the year actively avoiding. So it makes sense that another intricate part of the holidays, Christmas movies, feature the good, the bad, and the downright ugly side of season, too.
If the holidays have ever made you want to slug a stranger or get into a war of words with your relatives, you have been (or will be) entertained by the drag-down, knock-out brawls in Christmas classics like Elf, Home Alone, National Lampoon's Christmas Vacation, Bad Santa, and A Christmas Story. Hey, the holidays make everyone a little crazy, but rather than take your aggression out on a neglectful mall employee, your nosy neighbor, or your nagging kids take a trip down memory lane with Hollywood.com and relive the most memorable fights in Christmas movies. Ho Ho TKO! 
  The 16 Most Memorable Fights From Holiday Movies
[Photo credit: New Line Cinema] 
More:
Secret Santa: What If Your Favorite TV Characters Swapped Presents? 
You Might Also Like:

20 Hottest Bikini Bodies of 2012: Megan Fox and More!