The Weinstein Company To Distribute Ralph Fiennes' 'Coriolanus'
Coriolanus, the directorial debut of Oscar-nominated thespian and general British bad-ass Ralph Fiennes, has long been completed, but so few have seen his adaptation of the Shakespeare play. With a cast that includes Gerard Butler, Brian Cox, Jessica Chastain and Vanessa Redgrave, the demand to see the film is certainly out there, but there hasn't been a distributor brave or bold enough to carry it. Enter The Weinstein Brothers.
The boys from Queens have stepped up to the plate to bring this seemingly splendid motion picture to the masses, as the company today announced that they'll distribute the movie sometime this year. I personally can't wait to see Fiennes' revisionist take on the classic tale, which centers on a banished hero of Rome allies with a sworn enemy to take his revenge on the city. The wonderful wordsmith John Logan (The Aviator, Sweeney Todd) penned the screenplay, providing yet another reason to get excited about the production. Have a look at a pair of photos from the film below, and read on for the official press release: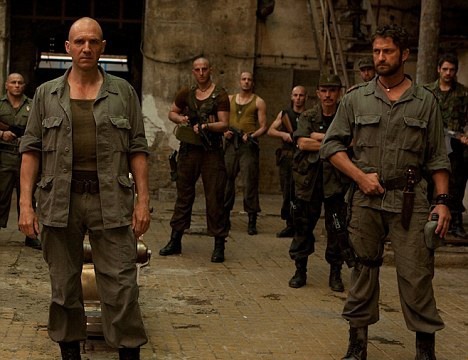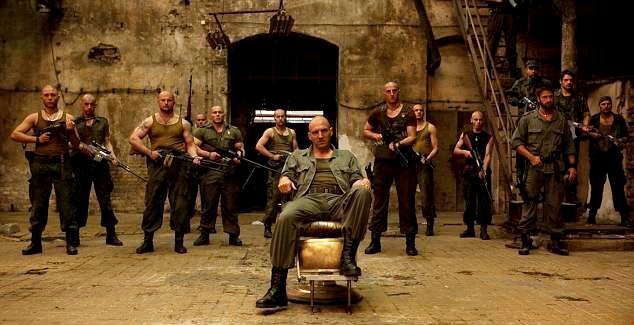 New York, NY, February 11, 2011 – The Weinstein Company (TWC) announced today that it has acquired from Icon Entertainment International (IEI) U.S. rights and Pan Asian pay TV rights to CORIOLANUS, the feature directorial debut of Academy Award® nominated actor Ralph Fiennes. A contemporary staging of Shakespeare's classic play about the titular Roman warrior, CORIOLANUS stars Fiennes, Gerard Butler, Academy Award® winner Vanessa Redgrave, Brian Cox, Jessica Chastain and James Nesbitt.
CORIOLANUS will make its world premiere at the Berlin International Film Festival this Monday, February 14. TWC plans a 2011 release.
Said TWC Co-Chairman, Harvey Weinstein, "My brother's and my relationship with Ralph stretches back many years and includes two of our most cherished productions, THE ENGLISH PATIENT and THE READER. He's a brilliant artist, and we are honored and delighted to partner with him in bringing CORIOLANUS to American moviegoers."
Ralph Fiennes said, "I'm thrilled that Harvey and TWC will distribute CORIOLANUS in the U.S. His response to the film was overwhelmingly passionate. He really embraced it. This has been a long road and I cannot think of a better company to do it in the U.S."
Said IEI Managing Director, Hugo Grumbar, "TWC is the perfect U.S. home for Ralph's visceral, stunning debut."
The deal was negotiated for TWC by David Glasser, Chief Operating Officer, Michal Steinberg, Senior Vice President Business Affairs, Kelly Carmichael, Senior Vice President Production and Daniel Guando, Vice President Acquisitions; and for IEI by Grumbar and Estelle Overs, Head of Legal and Business Affairs.
CORIOLANUS is produced by Ralph Fiennes; Julia Taylor-Stanley for Artemis Films; Gabrielle Tana for Magnolia Mae Films; and Colin Vaines for Synchronistic Inc. It was adapted for the screen by John Logan, (SWEENEY TODD, THE AVIATOR, GLADIATOR). Barry Ackroyd (GREEN ZONE, THE HURT LOCKER, UNITED 93) is the Director of Photography. The film is being distributed in the U.K. by Lionsgate UK.
Source: The Weinstein Company