'The Wind Rises' Doesn't Need Words to Show Its Beauty in First Trailer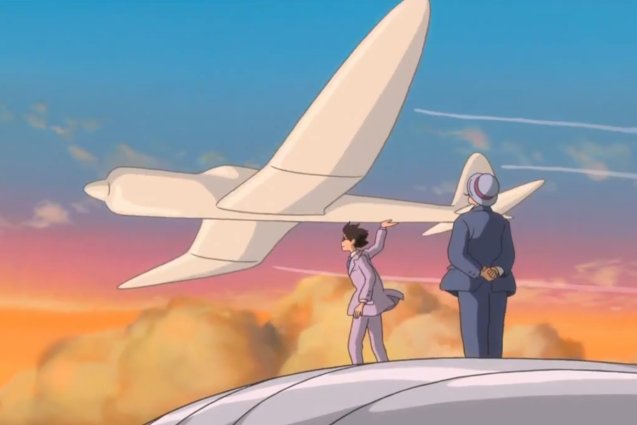 Deadline Hollywood/YouTube
Acclaimed director, writer, artist, and producer Hayao Miyazaki's last film (ouch), The Wind Rises, tells the true story of a young man whose love for aerodynamics leads him to design the planes used by Japan during WWII. The film looks like it focuses primarily on the beginning of his life, with a love story emotionally anchoring the story of how he innovates flight technology. 
This new trailer for The Wind Rises manages to convey the entire story and how emotional it will be without any words at all. This is why Studio Ghibli films can transcend subtitles or dubs — because the storytelling is so good it can be conveyed with the simplicity of an image. 
The power in the animated is incredible. The flight footage is especially remarkable — the way those planes careen through the air is at once both beautiful and really has a sense of gravity and weight. After running briefly to qualify for the Oscars, The Wind Rises will return to theaters in February 2014.