'Thomas the Tank Engine' Movie Coming From '9' Director Shane Acker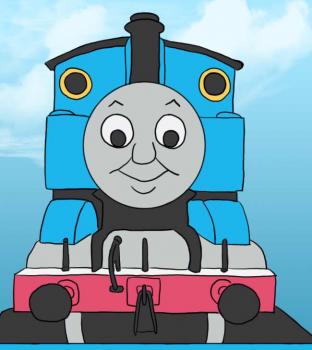 For awhile — among all the reboots and remakes of the recent Hollywood era — we could save ourselves from frustration by saying, "Oh, well, at least they aren't making a live action reboot of Thomas the Tank Engine, because that would just be ridiculous," but now, HIT Entertainment had to go ahead and fuck all of that up because apparently they're making a Thomas the Tank movie. And its director? Shane Acker. Yes, the same Shane Acker responsible for that potentially-great-but-actually-horrible movie 9, a film about a rag doll in a post-apocalyptic world.
Acker seems like a very odd choice, but he'ss excited for the film, telling Deadline that he's "a recent father, with a 20-month old daughter. We lead such busy lives in Hollywood, always running and hustling, but children tend to slow you down a bit and reconnect you with that inner world. It reinvents your imagination, seeing things through a child's eyes. It was transformative for me and that is what inspired me about the possibilities here."
The director went on and shared a brief summary of the plot, stating that the film will "revolve around a pre-teen boy who has drifted apart from his father. The son is introduced into this world of Sodor, a place his father visited as a child but can't remember. There is a bonding experience."
Anyway, this is just stupid. Why do we need animated films turned into live-action ones? And honestly, how the hell is that going to work? Are they just going to slap Tom Hanks' face on the front of the train? Thomas the Tank Engine is an animated cartoon for a reason. What's next, a live-action adaptation of Looney Tunes? Oh yeah, they're already on that.
Source: Deadline