'Thor' Movie Poster Revealed
The movie poster for Thor — one of next year's most anticipated films — has just hit the internet, and it's pretty bad-ass. Check it out below!
The movie, which follows the warrior Thor as he's cast out from the realm of Asgard and becomes one of Earth's greatest defenders, stars Chris Hemsworth, Natalie Portman, and Anthony Hopkins. Rumors are that the trailer is expected to release soon, and will play in front of Chronicles of Narnia: The Voyage of Dawn Treader or Tron: Legacy. Thor hits theaters on May 6, 2011, and like everything else, it's in 3D.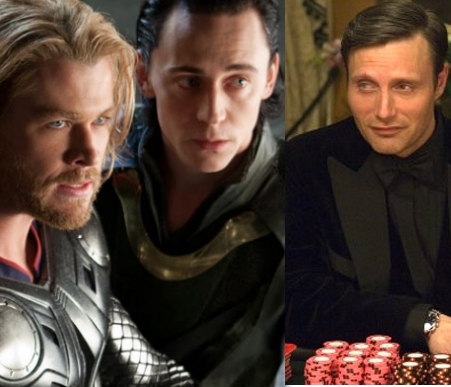 Source: Yahoo!