'Thor: The Dark World' Recruits the Burliest 'Lost' Star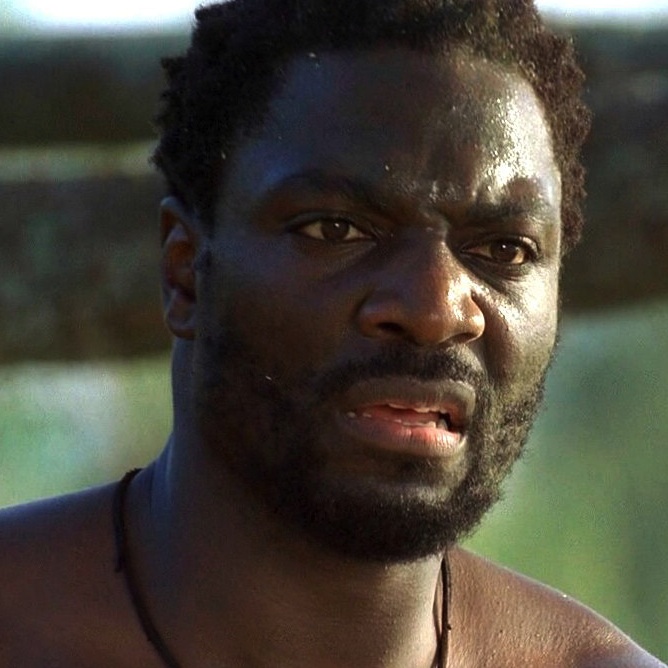 If a resident of the Lost Island is going to go mano a mano with Thor, Asgard's greatest warrior, there's only one viable candidate for the job. Jack? Too whiny. Sawyer? Too self-obsessed. Kate? Too distracted by love triangles. Hurley? Too hungry.
No, the man for the job would be the Season Three standout Mr. Eko aka actor Adewale Akinnuoye-Agbaje. According to Variety, Marvel Studios thinks the same thing: Akinnuoye-Agbaje is set to star as a secondary villain in the sequel to 2011's Thor, Thor: The Dark World. After Lost, Akinnuoye-Agbaje found himself with a string of brutish roles, from the butt-kicking Heavy Duty in G.I. Joe to the muscled recruit of 2011's Thing remake. His character in The Dark World should return the performer to the spiritual deadliness of his Mr. Eko persona, with an extra dash of fantasy to fit him into the colorful world of Thor.
Akinnuoye-Agbaje will play Algrim the Strong, a Dark Elf henchmen employed by the movie's lead villain, Malekith the Accursed (Christopher Eccleston). His mission: face off and destroy Thor. An early battle leaves Algrim in shambles and without a memory — but as indicated in the report, Akinnuoye-Agbaje's warrior will be transformed by Malekith the Accursed into a second character: Kurse. Empowered by even more magic than before, Kurse becomes a deadlier opponent with an even bigger grudge against Thor. Already, The Dark World sounds like the nerdiest blockbuster of 2013. Not a bad thing.
Returning for the second installment of the stand alone Thor franchise is Chris Hemsworth as the titular God, Natalie Portman as his love interest Jane Foster, Tom Hiddleston as Loki, Anthony Hopkins as Odin, and Idris Elba as Heimdall. The film will be directed by Game of Thrones regular Alan Taylor and is already set for a November 8, 2013 release date. Yet to be confirmed: the appearance of a black smoke monster.
Follow Matt Patches on Twitter @misterpatches
[Photo Credit: ABC]
More:
Kat Dennings Will Return for 'Thor: The Dark World'
'Thor: The Dark World' Has a Villain to Take on Chris Hemsworth