Three Filmmakers For 'Uncharted' & 'Akira'
Dropping out of big-budget film projects seems to be the flavor of the year. Following Darren Aronofsky's departure from Fox's The Wolverine, two acclaimed directors left two anticipated movies yesterday, leaving their respective fates in limbo. David O. Russell (who ironically collaborated with Aronofsky on last winter's The Fighter) exited Sony's video game adaptation of Uncharted: Drake's Fortune, while Albert Hughes walked out on Warner Bros. Akira. If you're a fan of either property and are upset because you think these films are doomed, fear not. Hollywood always has a plan B, C and D. Another filmmaker will surely be hired for both and you'll end up seeing them on the big screen one way or another. If I had my choice, however, I'd let one of these guys take on the responsibilities.
For Akira…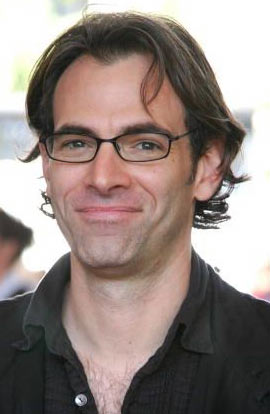 Vincenzo Natali
I've long been a fan of Natali's work, which has largely been in the realm of sci-fi. Most recently, he got icky with the psycho-sexual creature feature Splice, but he's also done great things in the genre with Nothing, a comedic take on the exploration of a complex existential situation, and Cypher, in which he made a thrilling action-adventure on a shoestring budget. Warner Bros. came on board Splice at the last minute to distribute the film to a wider audience, so the studio must have confidence in his unique vision. That's why I think he deserves a shot at Akira, a project that would benefit from having a not-so-expensive director at the helm (gotta save for those special effects, you know).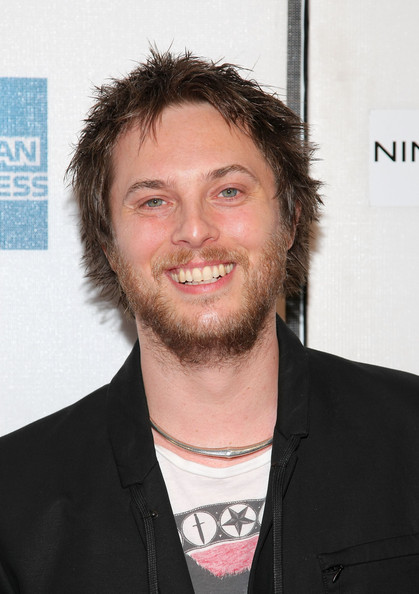 Duncan Jones
Jones has become a bit of a savior for studio sci-fi in the last two years. He burst onto the scene with his trippy mind-game Moon, which rewarded him with the chance to helm a bigger project in Summit's Source Code. The latter is actually one of the best-reviewed mainstream releases of the year and an all-around cool flick. It's clear that this guy knows what works and what doesn't within the genre, and he's proven that he's capable of handling a mid-range budget. The fact that Fox was considering using him to replace Aronofsky on Wolverine means that his stock is rising, so Warner Bros. should get on the DJ train quick.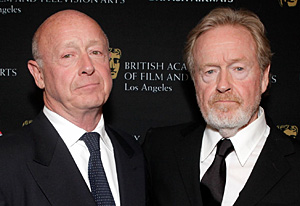 My first thought was to go with Tony, because he's not currently committed to a film like his older brother Ridley is. The veteran filmmaker has no problem managing hundred-million-dollar movies and even makes a good one every once in a while. The only reason I'm not totally gung-ho about having him direct Akira is because he's rarely venture into the realm of science fiction (the one exception was Disney's Déjà Vu, a convoluted but underrated adventure), but that's where Ridley comes in. He's responsible for some of the genre's very best, including Alien and Blade Runner (and he's currently working on what could be another milestone, Prometheus). The blockbuster brothers have never co-directed a picture in their long careers, so why not try it with Akira?
For Uncharted…

David Ayer
If there's one thing that an Uncharted movie should be, it's raw and intense. As writer of urban action hits like The Fast and the Furious, S.W.A.T. and Training Day and director of Harsh Times and Street Kings, I think that Ayer can bring a lot of adrenaline to the international adventures of Nathan Drake. Without question, he'd make the hand-to-hand combat as painfully authentic as it could be and would give the story a real sense of danger. He's currently filming a new police thriller called End of Watch, but should be done in time to helm Uncharted for its planned 2013 release.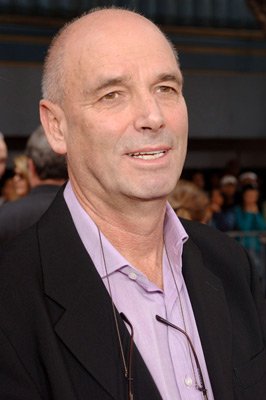 Martin Campbell
This is one guy who knows a thing or two about started a franchise out on the right foot. From James Bond to Zorro to Green Lantern, he's taken these characters from page (or radio) to screen with style and high energy. He rarely returns to a series once he gets it out of the gate, so I wouldn't expect him to stick around for the long haul, but he'd definitely deliver an engrossing picture with well-developed characters and a kick-ass pace.

Jon Favreau
Sure, he's plenty busy with Cowboys and Aliens and Magic Kingdom, but I don't think it's totally unreasonable to think that Favreau would give this Indiana Jones-inspired character a great origin story. His films are very well balanced, focusing equally on story, character and spectacle. They combine in the form of highly watchable, exciting movies that are perfect for all audiences. If he could find the time, I think Favreau would nail Uncharted.