Thursday's Comic-Con Schedule Highlights
  Thursday's Comic-Con Schedule Highlights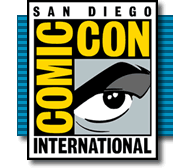 The Thursday schedule for Comic-con 2010 in San Diego has just been released, and it's chock full of programs and events guaranteed to quicken the hearts of geeks worldwide.  In case you couldn't make it to sunny California for this year's convention, here are all the movie and TV – related highlights for the Thursday, July 22 schedule.  Keep checking back at Hollywood.com, where we will be keeping you updated on all of the event's entertainment-industry happenings.  (Full schedule available at the Comic-Con website.)
10:00-11:00 DreamWorks Animation: Megamind
DreamWorks Animation makes its Comic-Con debut with Megamind. The characters Megamind and Metro Man are jettisoned to Earth as babies when their home planets are destroyed. Megamind crash-lands inside a maximum-security prison, where he evolves into the wicked and diabolical genius he is today, while the dashingly handsome superhero Metro Man grows into the universally adored savior of Metro City, beloved by every man, woman and child — and especially the city's ace reporter Roxanne Ritchi. These life-long archenemies will rewrite superhero movie lore when they challenge each other to the ultimate showdown of Good vs. Evil! Megamind stars Will Ferrell, Tina Fey, and Jonah Hill and director Tom McGrath join forces to unveil footage from DreamWorks Animation's November 5 release. Hall H
10:30-11:30 Danny Elfman
From Pee-Wee's Big Adventure to Alice in Wonderland, composer Danny Elfman discusses his 25-year collaboration with director Tim Burton. Their legendary partnership includes such films as Beetle Juice, Batman, Edward Scissorhands, Nightmare Before Christmas, and Charlie and the Chocolate Factory. Joining Mr. Elfman will be Warner Brothers Records executives to announce their plans to celebrate this quarter-century milestone. Room 6BCF
10:30-11:30 TheOneRing.net Talks The Hobbit movies
Chris Pirrotta, Cliff Broadway, and Larry D. Curtis, staff members from TORn (the gold standard of fansites and a consistent breaking news source) talk about the latest on the two coming Hobbit films, including mainstream news, spy reports, and rumors. Special guests are a possibility; audio and visuals are a given with a Q&A and all sorts of fun. Room 7AB
10:45-11:45 Cuckoo Nest Films: Hoohah! Heroes Behind the Heroes
This preview of the new film Hoohah! Heroes Behind the Heroes delves into the lives of the creators responsible for writing and drawing some of comics' most beloved heroes and villains, from the whimsical and humorous to the terrifying. It's through their stories in comic books that we come to know these writers and artists on a personal level. Panelists Amanda Conner (Power Girl), Mark Evanier (Groo the Wanderer), Bill Morrison (Simpsons Comics), Jimmy Palmiotti (Jonah Hex), and Scott Shaw! (Captain Carrot and His Amazing Zoo Crew!) engage in a discussion and Q&A session with director Jerry Hogrewe. Room 6A
11:00-12:00 That Chris Gore Show
Attack of the Show's film expert Chris Gore promises a glimpse into geekdom and a raucus Q&A. Gore will show a preview of his upcoming documentary, present a sneak peek of his new show, and finally answer the burning question, what is the greatest DVD of all time? Room 5AB
11:00-12:00 The Clockwork Girl
The Clockwork Girl is in production as a stereoscopic 3D computer generated feature film based on the comic book series published by Arcana. Producer Sean O'Reilly will talk about how CJ Entertainment financed Dreamworks Animation in 1995 and is now behind The Clockwork Girl through Luximation Animation. Alexa Vega (Spy Kids) and Sean Covel and Doc Wyatt (Napoleon Dynamite) talk about the feature film and show an exclusive featurette for The Clockwork Girl. Room 9
11:15-12:45 Walt Disney Pictures: TRON: Legacy
Returning for an unprecedented third year to the fans and convention that started it all, Walt Disney Pictures is pleased to present a special insider look at the upcoming TRON: Legacy. Panelists include filmmakers and talent from the film: director Joe Kosinski, producers Sean Bailey and Steven Lisberger, and cast members Jeff Bridges, Garrett Hedlund, Olivia Wilde, Michael Sheen, and Bruce Boxleitner. The discussion, moderated by Patton Oswalt, is set to include exclusive glimpses of the film, as well as a Q&A involving all panel participants, along with special surprise guests. Hall H
1:00-2:00 Ape Entertainment
Learn about Ape Entertainment's current and upcoming Dreamworks Animation line featuring Shrek, Penguins of Madagascar, and Megamind, as well as other Kizoic all-ages brand titles, including Pocket God, based on the bestselling iPhone application. And don't miss out on the big announcements of properties coming to Ape Entertainment/Kizoic in 2011, and receive a free comic book simply for showing up at the panel. Room 9
1:00-2:00 USA Network's Burn Notice
Bruce Campbell (Sam Axe), Matt Nix (creator and executive producer), and Alfredo Barrios, Jr. (executive producer) host a panel discussion and answer questions about the creative process of evolving an embryonic idea into a finished episode of cable's #1 show. Fans will gain an intimate look inside the world of Burn Notice, complete with war stories from the writer's room and filming on location in Miami. Exclusive video content will include tips on how to survive Comic-Con from your favorite burned spy, Michael Westen (played by Jeffrey Donovan), highlights from all four seasons and an exclusive sneak peek at upcoming episodes. Ballroom 20
1:00-2:00 Sony Pictures Entertainment: Battle: Los Angeles and Salt
Two great new films from Sony Pictures Entertainment are showcased in this Hall H presentation!
Battle: Los Angeles: When unknown forces suddenly and mercilessly attack the City of Angels out of nowhere, it's up to a local Marine staff sergeant (Aaron Eckhart) and a new platoon of unseasoned soldiers to meet the threat. As the invasion hits the streets of LA, these Marines become our first and last line of defense in an intense battle against an enemy unlike any they've ever encountered before. Appearing in person are Michelle Rodriguez, Aaron Eckhart, Neal Moritz, and director Jonathan Liebesman.Salt: Opening in theaters everywhere tomorrow, Columbia Pictures brings an exclusive and surprising look at Salt to Comic-Con today, featuring some very special guests. As a CIA officer, Evelyn Salt (Angelina Jolie) swore an oath to duty, honor and country. Her loyalty will be tested when a defector accuses her of being a Russian spy. Salt goes on the run, using all her skills and years of experience as a covert operative to elude capture, but her efforts to prove her innocence only serve to cast doubt on her motives as the hunt to uncover the truth behind her identity continues and the question remains: "Who is Salt?" Hall H
2:00-3:00 Walt Disney Animation Studios: Character Creation!
Throughout the years, Walt Disney Animation Studios has brought us some of the most memorable, unique, and appealing onscreen characters. Disney Animation's upcoming release Tangled introduces a fresh and irresistible new bunch. Nathan Greno and Byron Howard (directors), Glen Keane (animation supervisor), and other artists from Tangled discuss the creation of their unforgettable characters. Room 5AB
2:15-3:15 USA Network's White Collar
Moderated by White Collar's very own conspiracy theorist, Willie Garson (Mozzie), the audience will have a chance to interact with creator Jeff Eastin, stars Matt Bomer (Neal Caffrey), Tim DeKay (FBI Agent Peter Burke), Marsha Thomason (Agent Diana Barrigan), Sharif Atkins (Agent Clinton Jones), and co-EP Jeff King. Fans will get an insider's look into the challenges of writing in Los Angeles while shooting on the streets of New York. In addition to having questions answered about the exciting upcoming season, fans will also view exclusive video content featuring a sneak peek at new episodes in season 2, as well as a video of Neal explaining the ins and outs of how to pull off the perfect con. Ballroom 20
2:15-3:15 Summit Entertainment: RED
Summit Entertainment presents a sneak peek of exclusive footage from RED. They used to be the CIA's top agents — but the secrets they know just made them the Agency's top targets. Bruce Willis, Morgan Freeman, John Malkovich, and Helen Mirren star in RED, an explosive action-comedy based on the cult DC Comics graphic novel by Warren Ellis. Join him, director Robert Schwentke, and the film's stars as they share footage from the film and debut the final trailer before it's ever in theaters. Hall H
2:30-3:30 State of the Geek Report: From Avatar to Zardoz
A panel of experts examine the state of science fiction, fantasy, and horror in film and TV, from the living-ever-longer-and-prospering Star Trek franchise to the future of Star Wars to what the success of Avatar means for the future of movies. Some of geekdom's biggest luminaries, including Steve Melching (The Clone Wars), Ashley E. Miller (Thor, X-Men: First Class), Steve Kriozere (Elvis Van Helsing), Jeff Bond (former Geek Monthly editor), and Bill Hunt and Todd Doogan (Digital Bits), talk about the lackluster state of sci-fi film and television, the rise, fall and rise of Star Trek, and the hits and misses of 2010 that made their midicholorian (and cholesterol) counts rise to dangerous levels this summer. Room 4
2:30-3:30 A Decade of Aqua Teen Hunger Force, Squidbillies and More: The Animated Insanity of Radical Axis Studios
The team from Radical Axis — animators, artists, and amateur magicians — celebrate the studio's 10th Anniversary with a look back at its body of work that includes Aqua Teen Hunger Force, Squidbillies, and other cartoon insanity. Scott Fry (CEO), Craig Hartin (VP of production), and Todd Redner (animation director) are joined by friend/collaborator Matt Maiellaro (co-creator, Aqua Teen Hunger Force) for a no-holds-barred Q&A with USA Today's Whitney Matheson. Room 6A
3:30-4:30 USA Network's Psych
They're back! Always an unpredictable and hilarious event with the creative team behind the most-watched comedy series on cable TV! Enjoy some face-time with series stars James Roday (Shawn Spencer), Dulé Hill (Burton "Gus" Guster), Maggie Lawson (Juliet O'Hara), Tim Omundson (Carlton Lassiter), Kirsten Nelson (Chief Karen Vick), and Corbin Bernsen (Henry Spencer). Joining the cast will be Steve Franks (creator and executive producer), Kelly Kulchak (executive producer), and Chris Henze (executive producer), moderated by Psych's resident funnyman Andy Berman (co-executive producer, ex-actor, and longtime writer). The team will provide an all-access pass to USA's hit series, which launches its 5th season this summer. The stars and producers will share Season 5 secrets and stories from the set and answer questions about the show's development and production process. Expect special video presentations created exclusively for Comic-Con, never-before-seen outtakes, and a Season 5 exclusive preview. Two lucky audience members will find fame and fortune again this year when they win the honor of having a guest character named after them in a Season 5 episode! There will be exclusive surprise giveaways, including limited-run Comic-Con T-shirts designed by the creative team behind Psych! Ballroom 20
3:30-4:30 Entertainment Weekly: The Visionaries
A discussion with geek gods J. J. Abrams (Star Trek) and Joss Whedon (Buffy the Vampire Slayer) on the future of pop culture. EW presents an in-depth conversation with these two creative geniuses about how technology, gaming, and global culture are reshaping how we tell and consume stories on television, film and the web. Plus: Is the superhero movie waning, or is it on the cusp of reinvention? And what do they think the pop culture universe will look like a decade from now? Moderated by Jeff "Doc" Jensen. Hall H
4:30-5:30 Transformers Prime
The talent behind Transformers Prime — executive producers Roberto Orci, Alex Kurtzman, and Jeff Kline — the new animated series from Hasbro Studios, showcase exclusive footage and character reveals followed by a Q&A session. This original series will premiere in 2010 on the new television network The Hub. Room 7AB
4:45-5:45 Our Heroes Have More Fun: the Anti-Heroes of Showtime
The 21st century anti-hero has become one of the driving forces in recent pop culture. When it comes to the television anti-hero, Showtime has the winning formula. Hear firsthand from the showrunners, creators, and actors who have helped define this phenomenon. Dexter's Michael C. Hall and showrunner Chip Johannessen (24) delve into the phenomenon of Dexter Morgan, the serial killer you can't help rooting for; David Duchovny and Tom Kapinos of Californication discuss why Hank Moody is the "bad boy" we love despite his obvious shortcomings; and Mary-Louise Parker and Jenji Kohanof Weeds interpret pot-dealing soccer mom Nancy Botwin's moral decisions, as the line between right and wrong is not always as simple as black or white. Plus: Nurse Jackie—despite a little pill-popping along the way—is a smart no-nonsense nurse, who if you're ever taken to the hospital, you had better hope she's the first person you see. With heroes like these, who needs villains? Breaking the occasional promise, law, or commandment is all in a day's work, and one thing's for sure – Showtime heroes never let doing the right thing get in the way of having a good time. Ballroom 20
4:45-5:45 Lionsgate: The Expendables
Prepare to have your ass kicked by The Expendables, the biggest action movie this summer! Lionsgate presents exclusive scenes and the inside scoop on every punch, kick, and bloodied lip from the most iconic cast of heroes and villains ever assembled, including the director, writer, and star Sylvester Stallone (Rambo), along with Dolph Lundgren (Universal Soldier), Steve Austin (The Condemned), Randy Couture (Scorpion King: Rise of the Warrior), and Terry Crews (Gamer). Hall H
5:00-6:00 Adult Swim: Children's Hospital
Check out the Children's Hospital panel and hear from the show's creative team led by Rob Corddry (Hot Tub Time Machine, The Daily Show with Jon Stewart) and Jon Stern (producer of The Ten and Scotland, PA). They will be joined by members of their ensemble cast of comedic heavyweights, including Lake Bell (How to Make It in America, It's Complicated), Erinn Hayes (Parenthood, Worst Week), and Rob Huebel (I Love You Man, Human Giant). Childrens Hospital explores the emotional struggles and sexual politics of a group of doctors charged with healthy libidos. Their dedication to their personal lives is relentless, interrupted only by the occasional need to treat sick children. Room 25ABC
6:00-7:00 Showtime's Dexter
What's next for America's Favorite Serial Killer? If the dramatic season finale left you in an, OMG-what-just-happened frenzy, you don't want to miss this killer panel! You'll see the exclusive world premiere of the new season's trailer, then moderator Ralph Garman (KROQ entertainment reporter) presides over a revealing interview and Q&A session with the stars and executive producers of Dexter. Featured panelists include Michael C. Hall (series star/executive producer), Jennifer Carpenter (Deb), Desmond Harrington (Quinn), and executive producers John Goldwyn, Sara Colleton, Chip Johannessen (24), and Manny Coto (Star Trek: Enterprise). The new season premieres September 26, at 9:00 pm ET/PT only on Showtime. Ballroom 20
6:00-7:00 Universal: Scott Pilgrim vs. the World
Genre-bending filmmaker Edgar Wright (Hot Fuzz), graphic novel author Bryan Lee O'Malley, and the cast of Universal Pictures' Scott Pilgrim vs. the World provide a sneak peek of summer 2010's epic of epic epicness. Joining Wright will be our hero, Scott Pilgrim (Michael Cera of Superbad); Scott's two current girlfriends, Ramona Flowers (Mary Elizabeth Winstead of The Thing) and Knives Chau (Ellen Wong of Unnatural History); his band, SEX BOB-OMB: Kim Pine (Alison Pill of Milk) and Stephen Stills (Mark Webber of Broken Flowers); SEX BOB-OMB super-fan Young Neil (Johnny Simmons of Jennifer's Body); Scott's awesome roommate, Wallace Wells (Kieran Culkin of Igby Goes Down); and four of Ramona's seven evil exes: Matthew Patel (Satya Bhabha of Fair Game), Todd Ingram (Brandon Routh of Superman Returns), Gideon Graves (Jason Schwartzman of Funny People) and Roxy Richter (Mae Whitman of Parenthood); plus Scott's younger sister, Stacey Pilgrim (Anna Kendrick of Up in the Air), and the obnoxious Julie Powers (Aubrey Plaza of Parks and Recreation). Q&A to follow. Hall H
7:30-8:30 Dr. Horrible's Sing-Along Blog
Sing along with your fellow fans at this screening of the original three acts of Dr. Horrible's Sing-Along Blog, hosted by the California Browncoats, complete with lyrics books and call backs! Dr. Horrible stars Neil Patrick Harris (How I Met Your Mother), Nathan Fillion (Castle, Firefly) and Felicia Day (The Guild) and was written by Joss Whedon (Serenity), Jed Whedon (Dollhouse), Zack Whedon (Fringe), and Maurissa Tancharoen (Dollhouse). Room 6A
8:00-11:00 BBC America: U.S. Premiere Screenings of Doctor Who and Being Human
Catch the all-new season opener of Being Human, written by Toby Whithouse and starring Russell Tovey, Lenora Crichlow, Aidan Turner and Sinead Keenan and the two-part finale of Doctor Who, written by Steven Moffat and starring Matt Smith and Karen Gillan. Room 6DE
8:15-9:15 The Sushi Typhoon: The Best in Japanese Genre Movies
Horror, sci-fi, action, and splatter comedy films from Japan have become the most popular new genre in fandom. From the creators of Tokyo Gore Police, The Machine Girl, Suicide Club, Ichi the Killer, Battlefield Baseball, Meatball Machine, and many others comes The Sushi Typhoon, an all-you-can-eat smorgasbord of Japanese genre moviemaking about to hit U.S. shores in partnership with Funimation Entertainment! Director Yoshihiro Nishimura (Tokyo Gore Police), actor Masanori Mimoto (The Ultimate Versus), actress Mika Hijii (Ninja), and producer Yoshinori Chiba (Yatterman) are on hand for a special launch presentation introducing American audiences to the new label, featuring guest Q&A's, trailers for Alien vs. Ninja and Mutant Girls Squad (both screening on Friday night at SDCC), and an exclusive preview of Nishimura's upcoming zombie epic Helldriver, including an exciting first look at footage from the film! Room 5AB
10:00-12:00 World Premiere of Lost Boys: The Thirst
The Frog Brothers return to Comic-Con with holy water balloons ablazin' for the world premiere of Lost Boys: The Thirst, the latest high-energy, action-packed adventure in the ongoing franchise. Original cast members Corey Feldman and Jamison Newlander present the first-ever screening of the cult classic's third film, in which the lost boys and girls of San Cazador prepare to party under the Blood Moon — while an alpha vampire conspires to turn these unsuspecting ravers into an army of undead. The only thing that stands between him and the annihilation of the entire human race are the infamous vampire-fighting Frog Brothers. Expect some serious bloodsucker butt kicking. And Warner Bros. is providing the free popcorn! Indigo Ballroom, San Diego Hilton Bayfront.