TIFF 2012: 'Anna Karenina' is Cinema, Theater, Opera, Ballet, and Brilliant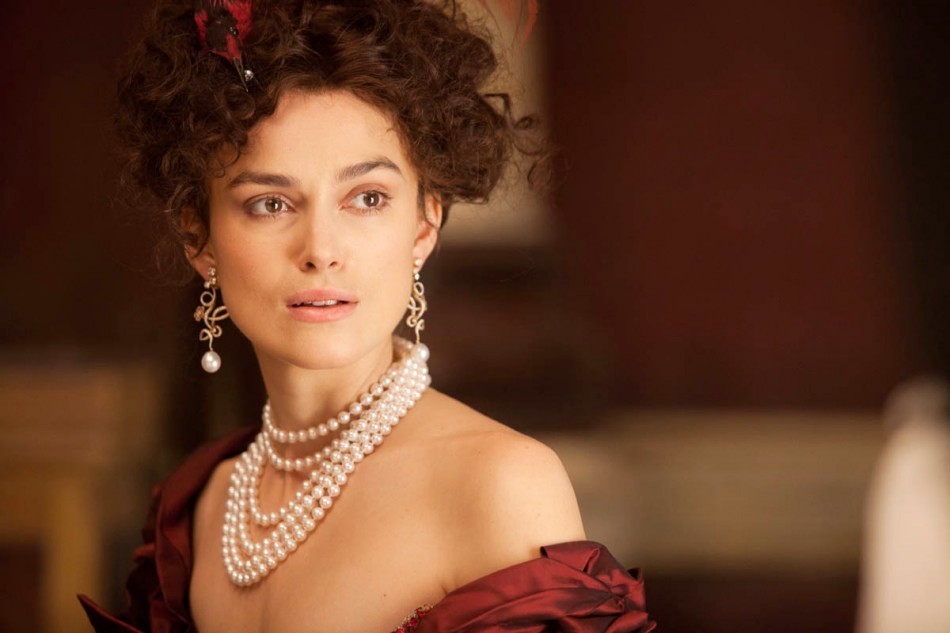 We often hail the masters of Hollywood — Capra, Scorsese, Lean, Coppola, Spielberg — with an added tag that few modern filmmakers could follow in their footsteps. After the Toronto International Film Festival's screening of Anna Karenina, I'm inclined to invest hope in director Joe Wright.
Forget that the latest adaptation of Leo Tolstoy's sweeping romance novel comes from the man who brought us the slick-but-stuffy Pride and Prejudice or Atonement. Every frame of Wright's Anna Karenina is a wonder to behold, overflowing with visual spectacle and roaring performances. Keira Knightley, Jude Law, Aaron Taylor-Johnson, and the rest of the cast fit perfectly in the high drama epic, but it's really director Joe Wright's playground. Following Hanna, an artful spin on the action movie, Wright returns to the period drama but injects it with dazzling, daring choices. A book like Anna Karenina could once fit in reality, but its larger-than-life legacy precedes it. Wright acknowledges that from frame one, approaching the film like a grand ballet or opera, where grand gestures, broad emotions, and overt theatrics are commonplace. That vision clicks, transforming Anna Karenina into an exhilarating moviegoing experience.
The storyline of Anna Karenina isn't far off from a daytime soap: It's 1874 and Anna (Knightley) is floating through existence as the wife of influential government player Karenin (Jude Law). But when her brother Oblonsky (Matthew Macfadyen) summons her to Moscow to save his marriage, Anna's entire world is shaken up. She meets Vronsky (Taylor-Johnson), a cavalry hunk who finds himself smitten with the taken lady. She's in the same boat: The two strike up a flirtatious relationship that evolves into one of sexual passion. A scandalous relationship would incite trouble in the preset day, but in the 19th century, it's the ultimate crime. Quickly, Anna's life comes crumbling down.
The intertwining melodrama of Anna Karenina earned the novel its classic status, but Wright uses the material as a launching pad for imagination rather than a tome to translate to screen. Many of the scenes are staged in a theater, creating an instant awareness of the production. Sets shift and are reconstructed into new rooms; actors costume change in the span of single shots; action sequences, like a thriling horse race, are conducted on stage with special effects you might see on Broadway. Weight works the exhilarating stylization in the other direction too; a character could walk an empty stage, open a door, and suddenly be on a snow-covered hill. Anna Karenina isn't the first film to use the effect, but in Wright's hands, it's exhilarating.
The movie is Wright's third collaboration with Knightley and easily their most successful. Their collaboration takes the shape of Scorsese/De Niro; Knightley never struggles to be on the same pages as her director, whether she's nailing a dance sequence or breaking down in a flood of tears. Casting an ensemble around Knightley is no easy task, but Taylor-Johnson gives his best work yet as the debonaire love interest and MacFayden steals the show with moments of physical comedy.
Just like our ideas on visionary directors, we have expectations of what to expect from period romances. Anna Karenina defies them — Masterpiece Theater it is not.
[Image Credit: Working Title Films]
More:
Anna Karenina: Keira Knightley Starts the Oscar-Buzzing Early
TIFF 2012: 10 Films to Watch For
TIFF 2012: Walter White & Joan Harris are Married… In American Beauty Live Read