TIFF 2012: 'Liars Autobiography' Directors & Terry Jones on Capturing Graham Chapman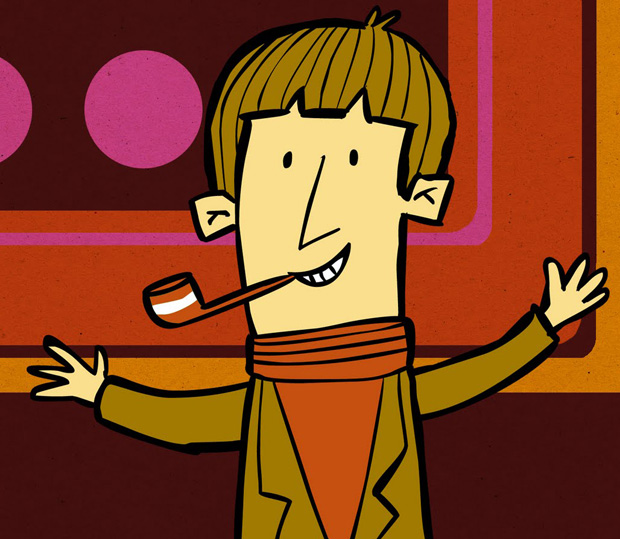 Since Graham Chapman's passing in 1989, Monty Python fans and comedy fans in general have clamored for information and lost works from the lanky comedy legend. One of those fans was filmmaker Jeff Simpson, who set off to make a film about Chapman's life. But Chapman was an unconventionally interesting person and as such, the documentary about his life demands a different approach. Enter: A recording Chapman did of his own autobiography — A Liar's Autobiography — in which he stretches the bounds of truth and in the process delivers a very real picture of himself. 
A Liar's Autobiography
employs Chapman's recording, plus the voices of
Terry Jones, John Cleese, Michael Palin, Terry Gilliam, Carol Cleveland,
and a surprising addition:
Cameron Diaz
. The story is told through 3D animation from 15 different animation styles and teams, creating an intensely layered effect for an intensely layered story. Hollywood.com had the chance to speak with Chapman's "mate" from his Python days,
Terry Jones
, about lending his voice to the film as well as all three directors: Jones' son
Bill Jones
,
Jeff Simpson
, and
Ben Timlett
.
What did it take to bring this film to the big screen?
Jeff Simpson: It was quite a long road … I was a documentary maker at BBC and I wanted to make a documentary about Graham Chapman. I was interested in the fact that he was openly gay and secretly alcoholic. I found that interesting tension. So obviously my extensive research, revealed that Graham was in fact dead so therefore unavailable to take part in the documentary (Jones, Jones, and Timlett laugh). So I went up to see David Sherlock who was Graham's ex partner hoping he'd have some materials I could use like home movies or something. Unfortunately, he didn't have anything like that, but he did mention these tapes existed — these audio tapes which Graham recorded in Harry Nilsson's studio in Los Angeles in the mid '80s. He brought him into the studio and then for two nights, recorded the whole book … like a kind of early audio book before such things existed. The next step was try and find the tapes, which took a little while, but once I did that, I had to imagine what you're seeing while hearing Graham's voice. So I commissioned some animation and there's when I walked into the production offices of a production company called Bill and Ben.
Bill Jones: We were working on this documentary at the time about Python for the 40th anniversary and Jeff walked in with the documentary idea and presented it to us. And we were like, "Ah well, we're just doing six one-hour episodes of Python and we're actually a bit sick of them." … But we like this idea of using the audio cassettes … and in our meeting, we had vodka, and we though "Well what if we get rid of the talking heads and only have the animation? So we'll just have a fully animated movie … So I think the real eureka moment – Jeff's original idea was to have some creative thing with Graham narrating … and then the eureka moment, the way it kind of worked out because [Graham] had written so much of the book in scenes and he performed them when he recorded the book … we could cast the characters with other voices to play the roles, some of his really great friends. And then we embarked on the film. And that was three years ago.
I think that made it a more interesting proposition for the Pythons themselves. Instead of asking them the question "Can we do another on-camera interview about Graham where you talk about all your Graham stories?" that's kind of quite hell. But when you say like, "Will you come in and record some funny lines that were written by your mate 25 years ago and do a bit of performance?" they're kind of like "Oh, yeah."
Terry Jones: Well, I had to because my son Bill was kind of directing it. (Laughter)
Were you in charge of getting everyone together?
Terry Jones: Yeah, but I think it was everybody and people would just join in.
Bill Jones: [To Terry] I think in the end, I think you asked [Michael Palin] and then we, through [John Cleese's manager] we went to John [Cleese], and I think you might asked Terry too. [Laughs]
Ben Timlett: Terry Gilliam was a bit funny because he was sort of like "Well, I don't do this sort of thing." And when he came into do the voice and the work he went, "I'm actually slightly nervous." And he's brilliant and so good at doing these characters…
As a Python fan, it was great to see Terry Jones come back and do his traditional woman's voice.
Terry Jones: I played Graham's mum and Michael Palin played Graham's dad.
Ben Timlett: Have you met Graham's mum?
Terry Jones: No.
Ben Timlett: No?
Jeff Simpson: We had to cast Terry as Graham's mum because he'd already done it in Life of Brian. (Laughter)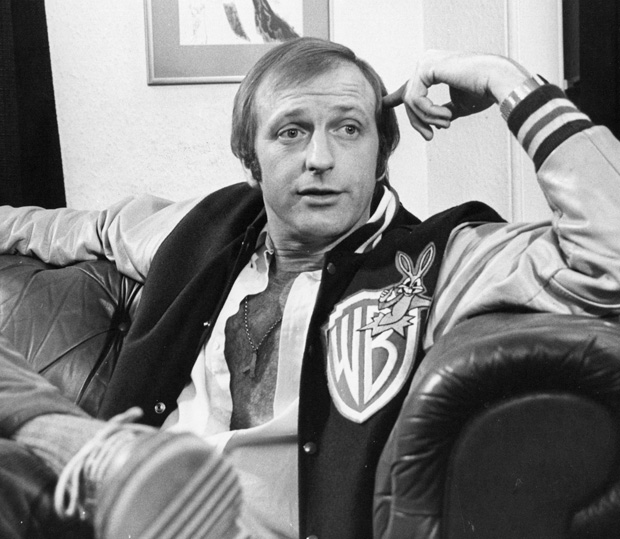 Bill Jones: We also like [Michael Palin] and dad doing the two voices because they're such good friends, they've got this sort of camaraderie, this sort of love between them already, so that when you've got the parents bickering in the car you still have love. And that was very important.
As a life-long fan of the Python films and the series, it was very easy to get into the film as new and different as it is. I already know Graham's comedy and his history, but for someone who isn't as ingrained in that history, how do you think the film appears to them?
Jeff Simpson: We put a few Monty Python references in along the way to keep the fans happy. We've done our best to abuse the Monty Python legacy as much as we can. But I think because the spine of the story is a man's life story and his struggle or self voyage and a struggle to understand his issues and to deal with them, I think that's an interesting story for anybody, really. And personally, you know it's a great bonus that Graham worked with Monty Python, but I would have been interested in telling his story if he'd been a painter or a playwright or whatever. He's just an interesting person to have gone through that journey. So there's the spine of it that I think will carry people through. And then the other aspect is that it really purely is a visual feast. It's such a fantastic array of animation. And there's a whole generation now who are used to watching that kind of stuff in Family Guy and Simpsons and stuff like that. I think people will take part on that level as well. What went behind the decision to do in the 3D, which is a format that's been kind of controversial? People think it's just for action movies, but it was used very interestingly in this film.
Ben Timlett: I think originally, we just wanted to sell the poster and were lovingly jumping on last year's band wagon. I think the 3D element … it was available … and it looked good on the poster … I also quite like the idea of putting it on the DVD "in 3D" and not actually available on this DVD [laughs] … I actually remember watching Avatar and the thing that came to me is when the subtitles happened and the titles come up and just sticking out in front of you, and the textures of that were really interesting to me … basically I think you really start to get a sense of the textures that kind of dance between the animation and sort of give it more depth.
Bill Jones: I think actually the real reason we wanted to do it in 3D was because it would give us a chance to work with the wonderful people at EPIX 3D Films, because our film is in cinemas and on EPIX November 2. [laughs].
The basis of the film is that it's a "Liar's Autobiography," but I'm curious whether or not truth lies in the way Graham actually fabricated these things the way he did.
Terry Jones: I think so. Certainly, his struggle with his gayness and alcoholism. When he stops drinking [in the film], he then goes on TV on Michael Parkinson's show and talks about his alcoholism, he was drinking three bottles of gin a day. That's very real and very moving, I think. And the coming out sequences and the childhood sequences were real as well. So it's very real actually.
Bill Jones: There's a lot of things you'd think might not be real, like the childhood thing, his father directing gathering body parts [during the war], that actually was a real event. I chatted to his brother and his brother talked about it. And basically an airplane crashed and he was there with Graham as they were clearing it off. I remember him saying something like they left the body parts in bag for a while as well … and a lot of the detail of the story, like meeting the Queen Mum, the whole thing during "Sit on My Face" [the song from the movie], and meeting new friends are the details in the book. But I think the implication of your question is that you've got in it the spirit of Graham which is very real. That spirit of Graham is very accurately portrayed.
It's very poignant and interesting that the film ends with John Cleese's funny and touching eulogy for Graham. That was a sweet touch for the end of the film. Whose decision was it to include that?
Jeff Simpson: Well, we had a bit of a problem, because obviously the film didn't have an ending. It was based on Graham's book, but he didn't write in the book about his own death. (Laughter) So we had to find a way of sort of dealing with that. Originally we were just going to end on the song ["Sit on My Face"], but that end [with the eulogy] is so powerful.
Bill Jones: Well, I remember having a sort of argument about it. I was actually quite keen on not putting it in. I was like, "That's not actually in the book, let's not put it in." And Jeff and Ben, both rightly said, "No, no, no. We need the ending." And I think the spirit, I remember we watched the eulogy through, and I remember the one thing John [Cleese] says at the end … "…he would never forgive me if I didn't, If I threw away this glorious opportunity to shock you all on his behalf. Anything for him, but mindless good taste." I think that sums it up there.
A Liar's Autobiography premieres on EPIX and in U.S. theaters on Nov. 2.
Follow Kelsea on Twitter @KelseaStahler
More:
TIFF 2012: 'Cloud Atlas' Is a Big Picture That Explores The Big Picture
TIFF 2012: Bradley Cooper and Jennifer Lawrence Deliver Their Career Bests in 'Silver Linings Playbook'
TIFF 2012: 'Spring Breakers' Marks the End of Selena Gomez's Innocent Era