Tina Fey & Paul Rudd Connect the Funniest People in Hollywood — INFOGRAPHIC
This week's Admission marks the first time Tina Fey and Paul Rudd have starred together in a movie. That seems kind of impossible: they're both hilarious, they're both critically-acclaimed, and they both seem like the nicest people in the universe (and judging from our interviews with two of them, our opinion remains the same).
So why does it feel like Fey and Rudd have already appeared across from each other in a movie?
RELATED: Tina Fey on Paul Rudd and What She and Amy Poehler Will Host Next
Because they're part of a new wave of comedic actors whose sensibilities keep them reteaming time and time again. Loose ensembles have been around since actors' public presences evolved into "stardom," with branding gurus taking full advantage of the trend by dubbing John Hughes rotating teenage casts "the Brat Pack." Now new "packs" are forming every few years. Fey and Rudd are leading the latest incarnation.
Playing a six degrees game with the stars can be expansive and unwieldily, but we saw enough connection between a select few to whip up our latest gem, "The Comedy Web." Using Fey and Rudd's team-up as a catalyst, we found the connective tissue that holds Hollywoods comedy elite together.
RELATED: What Super Disgusting Thing Happened At Paul Rudd's Play?
Check out the infographic below, then tell us: who else should join the web and what are we going to name this thing? "The _______ Pack" is a Mad Libs waiting to happen.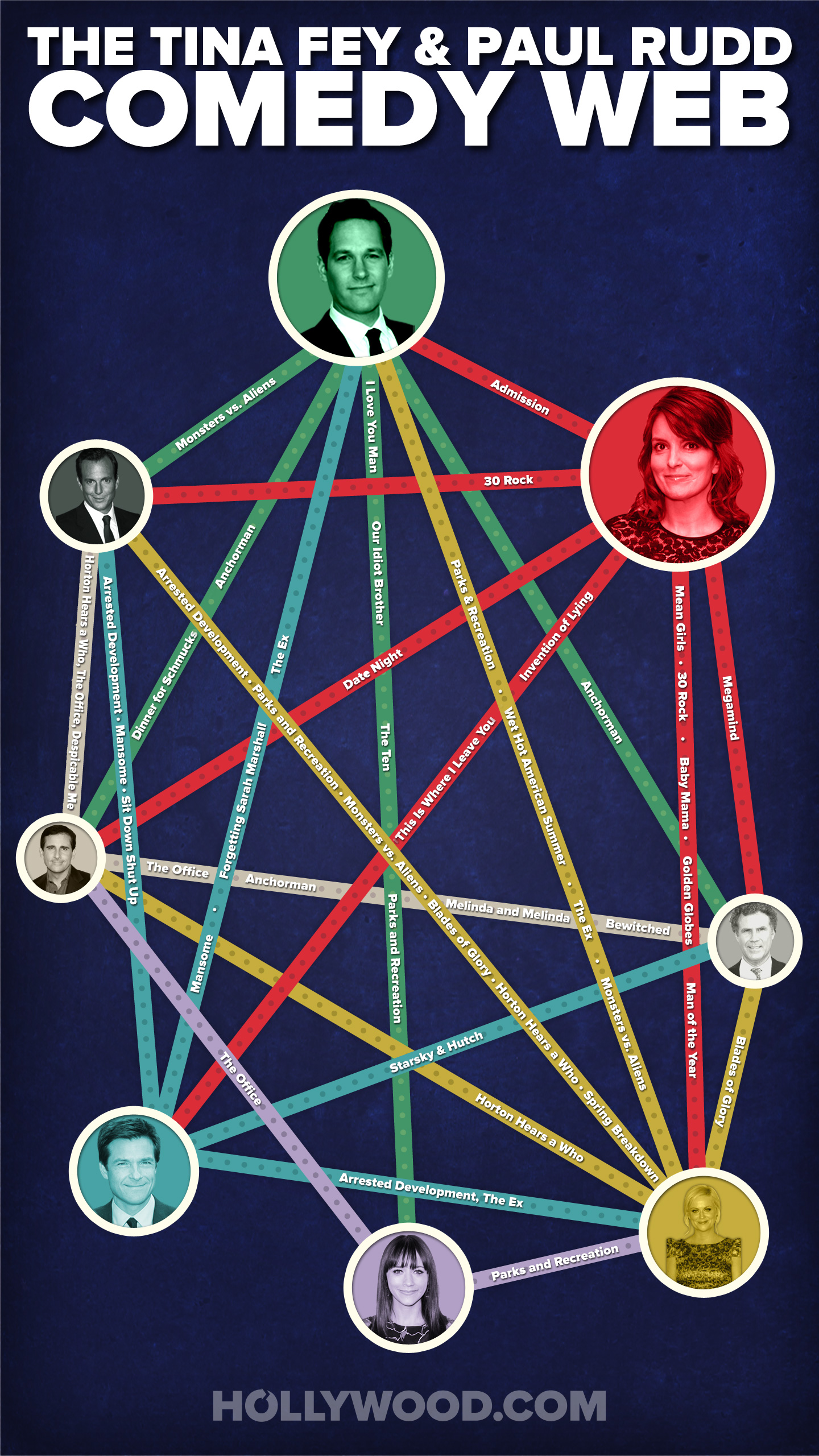 Follow Matt Patches on Twitter @misterpatches
---
You Might Also Like:


15 Oscar-Winning Nude Scenes


Young Jack Black Is Totally Unrecognizable