Today in Cannes: 'Mr. Turner' and 'Timbuktu'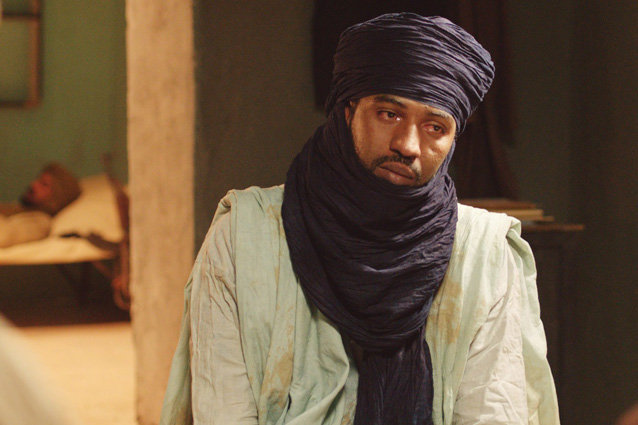 Le Pacte via Everett Collection
It's the beginning of the summer, which means it's time for Hollywood's biggest and brightest stars to make their way to the French Riviera for the Cannes Film Festival, while the rest of us look on with jealousy. But just because you didn't snag a ticket to the most glamorous film event of the year, that doesn't mean you can't keep up with all of the big films premiering over the next two weeks. To help you stay on top of things, we're running down the films that premiered in competition every day, along with what the critics are saying about them. It's all the fun of being at Cannes, without the hassle of having to fly there. 
Mr. Turner 
Mike Leigh's latest collaboration with Timothy Spall, Mr. Turner takes place during the last 25 years in the life and career of the famous British painter JMW Turner. The eccentric Turner was equally as famous for his lack of manners as he was for his talent, and he was both loved and hated by the general public and the aristocracy. In addition to the ups and downs of his career, Leigh's film also touches on the devastation that the death of Turner's father caused, his tumultuous relationship with his housekeeper (Dorothy Atkinson) and his unique and sometimes dangerous methods of painting. 
"For a director who's specialized in finding poetry in the everyday, it's fitting that while the backdrops are Turner-esque, the people who fill them are more Hogarthian. No one looks like a movie star in a Mike Leigh film, and he's assembled a dream team of previous collaborators here... But it's Spall's film, and he's remarkable in it, all snorts and snarls and grunts, hands often tensed into a kind of claw … There's as much animal in him as man, which only makes the beauty that comes from him the more impressive." – Oliver Lyttelton, The Playlist 
"Returning to the large-canvas period filmmaking of his 1999 Gilbert & Sullivan bio 'Topsy-Turvy,' Leigh has made another highly personal study of art, commerce and the glacial progress of establishment tastes, built around a lead performance from longtime Leigh collaborator Timothy Spall that's as majestic as one of Turner's own swirling sunsets." – Scott Foundas, Variety 
"The director obviously empathizes with his protagonist cussedness, and his monomaniacal devotion to his art, but what's more resonant here is Leigh's ability to draw out Turner's soft, capacious underbelly, visible in his easy rapport with Sophia, or the way he listens keenly to Mr. Booth's remembrances of working on slave ships, intelligence that would feed into one his greatest paintings, 'Slavers Throwing Overboard the Dead and Dying, Typhoon Coming On.'" – Leslie Felperin, The Hollywood Reporter 
Timbuktu 
Centered on the unrest caused by Islamist extremists in Mali, Timbuktu tells several different stories about people who are brought together by the crimes and choas that is ravaging their country. Director Abderrahmane Sissako, who grew up in Mali, hired a cast of experience actors – like Abel Jafri and Hichem Yacoubi – and newcomers to illustrate the way that culture and conflict has torn the country apart. 
"Abderrahmane Sissako's passionate and visually beautiful film Timbuktuis a cry from the heart…In many ways, Sissako's portrait of Mali is…built up with enormous emotion, teetering between hope and despair." – Peter Bradshaw, The Guardian  
"Timbuktu is an impressively well-made film, eschewing what might be the obvious choice of presenting the events in a docu-realist style, in favor of constructing a loose mosaic of stories…For all its value in bearing witness to the kind of atrocious acts that get but little attention on the world stage, this is not mere testimony, this is cleverly crafted and remarkably affecting storytelling." –  Jessica Kiang, The Playlist  
"While previous films have showcased [Sissako's] skill at bringing magnetic dignity to his characters, "Timbuktu" confirms his status as one of the true humanists of recent cinema… Performances are mesmeric, even the smaller roles, and Sissako's unfailing sense of color, contrasting with the pale desert landscape, holds the eye without distracting from the story." – Jay Weissberg, Variety