'Crimson Peak' Casts Tom Hiddleston, Thinks Loki is Scarier than Sherlock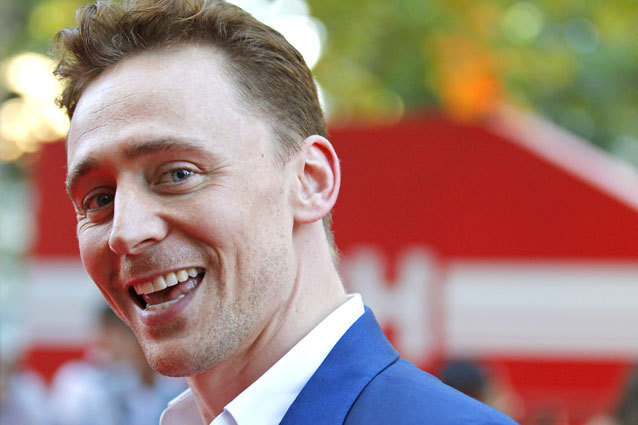 WENN
Guillermo del Toro has filled a Sherlock-shaped hole in his newest film, Crimson Peak, with Tom Hiddleston, best known as Loki in the Thor and Avengers movies. Hiddleston replaces Benedict Cumberbatch, who dropped out from the Gothic ghost story last month. Neither Hiddleston nor Cumberbatch have commented on the switch, but Hiddleston is sure to be grilled on his role when he begins promotion for Thor: The Dark World, released in November. 
While both Hiddleston and Cumberbatch are tall Brits with plenty of nerd cred, Cumberbatch tends be more serious, while Hiddleston is gleefully and goofily embracing his supervillain status. Another similarity — both actors appeared in Steven Spielberg's War Horse. Both also have a hugely passionate legion of (largely female) fans. But what likely caught del Toro's eye was their shared experience working in small British dramas, hoping to make this film a combination of classical romance and bloody horror. So far, all del Toro's been willing to reveal is that the film is a ghost story about a young woman whose husband "is not who he appears to be."
Joining Hiddleston are Charlie Hunnam, reteaming with del Toro after this summer's Pacific Rim, Mia Wasikowska, and Jessica Chastain, all similarly gifted actors who are capable of making simple marital strife interesting before anything supernatural appears. But del Toro seems determined to run them through the ringer, citing in an interview both the film's "very visceral, physical violence," and "a lot of kinky moments." Let's hope Hiddleston is up to the challenge.
More:
Tom Hiddleston Meets Cookie Monster
5 Young Brit Stars with Famous Parents
Benedict Cumberbatch for 'Star Wars 7'?
---
From Our Partners:


A Complete History Of Twerking (1993-2013) (Vh1)


15 Stars Share Secrets of their Sex Lives (Celebuzz)