Will Goth Culture Ever Be the Same If Tom Hiddleston Stars in 'The Crow'?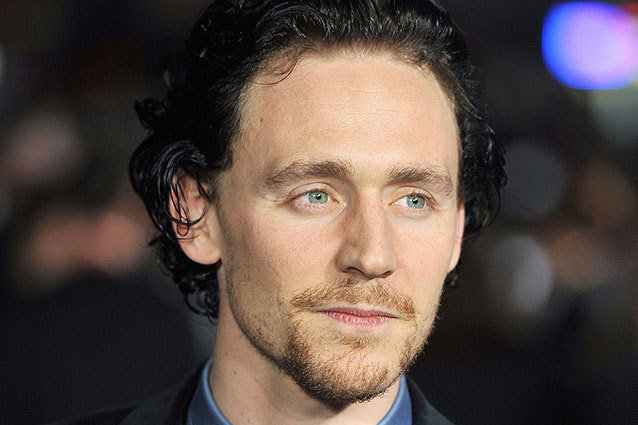 It's hard to know what excites Goths, but if anything has the potential to elicit a smile behind all that cake-powder makeup it's this: that remake of The Crow finally appears to be going forward. However, what might make purist Goths say "Ugh" and shrug, though probably not those poseur Hot Topic Goths, is that  Tom Hiddleston, actor and professional genre hopscotcher, is in talks to headline the movie, according to The Wrap.
Not familiar with The Crow or its revered standing in Gothdom? First published as a comic book series in 1989 by James O'Barr, The Crow really broke through with its critically acclaimed movie adaptation by director Alex Proyas in 1994, starring Brandon Lee as the titular avenger. In the movie, Lee played Eric Draven, an eyelinered rock guitarist who's savagely beaten by a gang of thugs on Devil's Day (Oct. 30 for those of you not interested in the occult) in Detroit (the Devil's City! No, not really.) and forced to watch his fiancee get brutally raped by their attackers as the last thing he sees before he's thrown out of a window to his death. And all on the day before he was set to get married! So, yes, he dies. But he later rises from the grave as "The Crow," seeking to avenge himself on the people who murdered him.
The comics and the Proyas film were notable for their intense emotionalism and undercurrents of melancholy and dread. But the film truly rose to Goth Totem status because of the melancholy and dread surrounding its production: namely, the accidental death of Brandon Lee from a self-inflicted gunshot wound — he thought the gun was loaded with blanks — as filming was wrapping up. Lee's death in 1994 is akin to Heath Ledger's death in 2008 before the release of The Dark Knight. It only enhanced The Crow's legend. 
It almost seems like the attempts to revive the franchise with a remake of the original film have been cursed. In 2008, rightsholders Relativity Media announced they wanted to give Proyas' Goth-flavored original a Nolan-style do-over, even suggesting that the new take might be "documentary-style" in its grittiness. In 2010, Mark Wahlberg was in talks for the lead, but he quickly dropped out. Shortly thereafter, Bradley Cooper was also attached, but he too left the part in August 2011 as the film languished without a script or director. In January 2012 F. Javier Gutierrez signed a deal with Relativity to direct and speculation resumed once again about who could play The Crow himself. Channing Tatum, Ryan Gosling, and James McAvoy were all rumored to be in the mix. 
But now it looks like Tom Hiddleston is going to be the one wearing the guyliner. And it makes us wonder: When  you have the actor who played Loki in Thor and The Avengers getting Emo bangs and an all-leather wardrobe to play The Crow, does it mean Goth culture has truly became mainstream?
Sure, the gentrification of Gothdom began with the proliferation of mall-staple retailers, Hot Topic. Real Goths would never have set foot inside, ugh, a mall. As my colleague Brian Moylan puts it, "After six months, if they don't follow through on their death-hunting ethos and kill themselves, any Goth has to admit they are poseurs and change." Now that Hiddleston is nearly cast as their greatest comic book icon they must face the fact that they are no longer a niche unto themselves but have been homogenized into mainstream conformity.
Hiddleston's already won over fans of the Comic-Con set, Swedish mystery novels (as Magnus Martinsson on PBS' Wallander),  Woody Allen aficionados (as F. Scott Fitzgerald in Midnight in Paris), Film Forum cinephiles (The Deep Blue Sea), and, shortly, all of humanity with his lead role as the Great Escapo in The Muppets…Again! Why not add in the Goths? It only means that this group that has prided themselves on their dark moods and darker looks has been irrevocably whitewashed.
Follow Christian Blauvelt on Twitter @Ctblauvelt
More:
Bradley Cooper Drops Out of 'The Crow' Remake
F. Javier Gutierrez To Direct 'The Crow' Remake
Mark Wahlberg to Fly in the New 'Crow' Remake?
---
From Our Partners:


Eva Longoria Bikinis on Spring Break (Celebuzz)


33 Child Stars: Where Are They Now? (Celebuzz)