The 'Tomorrowland' Plot Thickens with New Story Details Revealed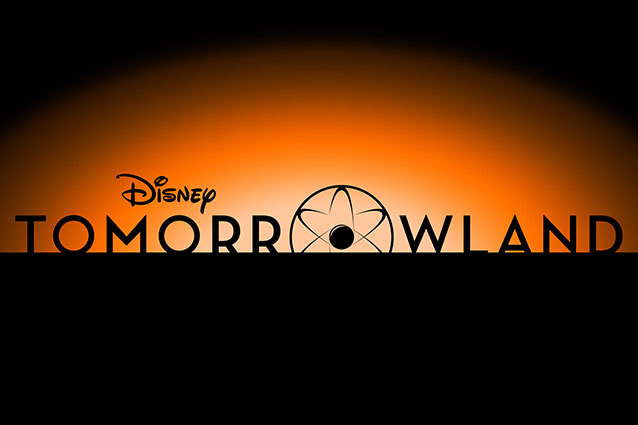 Walt Disney
We'll be at least three quarters of the way into Tomorrowland before Disney finally comes clean with information on what this movie is actually about. The company has been outrageously closed-mouth on the developing Brad Bird picture, allowing only small details to slip through the cracks here and there. Not only that, but releases tagged to the film like the digital treasure hunt and the box of odds and ends have only fed the ambiance of mystery. The latest allowance is, although the most generous item yet, a rather nebulous plot summary, publicized as part of a Disney statement:
"Bound by a shared destiny, a bright, optimistic teen bursting with scientific curiosity and a former boy-genius inventor jaded by disillusionment embark on a danger-filled mission to unearth the secrets of an enigmatic place somewhere in time and space that exists in their collective memory as 'Tomorrowland.'"
We do get some concrete details there, sure. The former boy-genius (we're thinking that's George Clooney — he has been cast as the male lead of the picture) and the scientifically-inclined teen (Britt Robertson, the young headliner) have been present elements in the Tomorrowland rumor mill for some time. Notably missing, however, is a "pre-pubescent robot"… a particularly peculiar premise allotment offered by Disney back in March. What grabs us this time around is the latter half of the description: Tomorrowland is touted as "an enigmatic place somewhere in time and space that exists in their collective memory."
In other words… well… actually, we have no idea. Embracing the intrinsic imagination in this phrasing, we are called to acknowledge the boundlessness of its possible manifestations. Might we see a fantasy world upheld by a moreover straightforward delivery — a Wizard of Oz-type enchanted land to which the duo aspires? Something a little bit more mystifying and deconstructive of reality's laws — in the vein, maybe, of Alice in Wonderland? Of course, these are still the close ends of the spectrum. Traveling further into the caverns of human creativity, we might access planes so otherworldly and far reaching that to establish them in text would be futile. If that's the direction in which Tomorrowland is headed, well, we're pretty excited about it.
More:
Go on a 'Tomorrowland' Treasure Hunt
Brit Robertson Joins 'Tomorrowland'
The Story for 'Tomorrowland' Sounds Completely Insane
Follow @Michael Arbeiter
| Follow @Hollywood_com
---
From Our Partners


Battle of the Bikini Bodies (Celebuzz)


Complete Guide to Strippers in Movies and TV (Vh1)