Back in the Good Old Days — Films About Nostalgia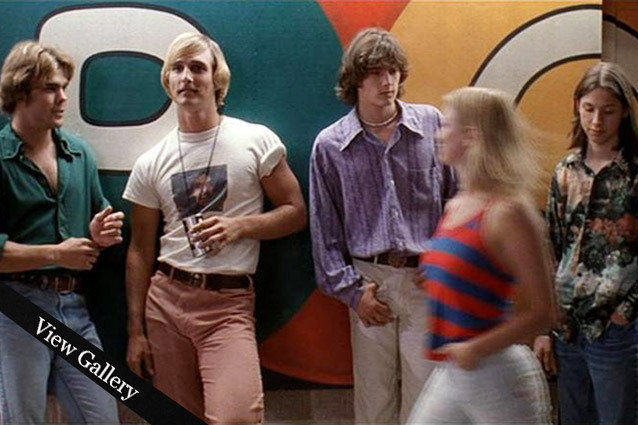 Gramercy Pictures (I)
Fetishizing the past can be a dangerous thing, but it's something we all succumb to — just earlier now than when we reach our twilight years. In a world of washed-out Instagram posts and 90210 reboots, we're even feeling nostalgic about when first started writing this post. Hollywood has always been a breeding ground for nostalgia. In an industry that worships youth and the glory days of its original splendor, that sense of longing for what was, pops up in films every decade.
Period pieces and remakes have their own baggage, but these films are driven by characters that are either stuck in the past, or seek to recreate the magic of a bygone era — even ones they haven't experienced. Each is plagued by rose-tinted memories, whether it is a string of ex-girlfriends, their childhood memories, fleeting fame, the unfinished pub crawl, an unhealthy obsession with a sled and other hang-ups.
While all these films carry variations on the same theme, some peddle the warm, fuzzy Disney kind of nostalgia, while others serve as a wake up call to participate in the present and grow up already. So the next time you lament about the simpler times before smartphones and our attention spans being sucked into a great white-void, just take comfort in the fact that previous generations griped about those "talking pictures" and how cassettes destroyed vinyl.
GALLERY: Top 10 Nostalgic Films
 More:
How Will 'Parenthood' Destroy Us This Season?
5 Albums That Sound Like Fall
5 'Playing House' Movies
---
From Our Partners:


40 Most Revealing See-Through Red Carpet Looks (Vh1)


15 Stars Share Secrets of their Sex Lives (Celebuzz)