Toronto Film Festival 2012: Films From Affleck, Redford, Malick Among the Lineup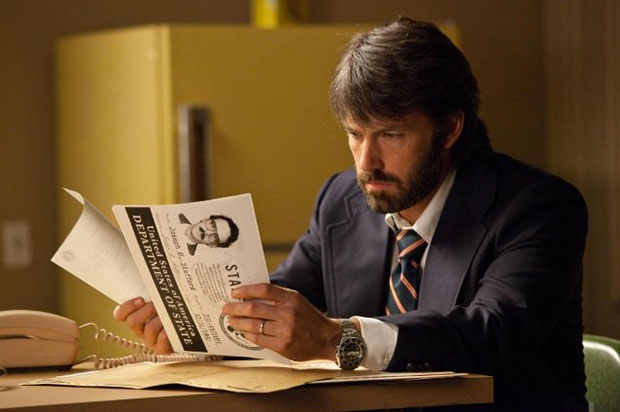 With just 44 days until the start of the 2012 Toronto International Film Festival (oft considered the unofficial kick-off to Oscar season) the lineup has finally been announced. There's no doubt aboot it, either: there are some high-profile films and major Oscar contenders at this year's festival. 
Kicking things off with the
Joseph Gordon-Levitt
and
Bruce Willis'
mind and time-bending
action thriller
Looper
, the 2012 fest will feature films heavy on the star power, including 
Tom Hanks
in
Cloud Atlas
;
Bill Murray
in
Hyde Park on Hudson
;
Marion Cottilard
in
Rust and Bone
;
Keira Knightley
in
Anna Karenina
;
Jake Gyllenhaal
in
End of Watch
; native Canuck 
Ryan Gosling
 in 
The Place Beyond the Pines; 
Jennifer Lawrence
 and 
Bradley Cooper
featured in 
Silver Linings Playbook
; and 
Gwyneth Paltrow
and
Mark Ruffalo
in
Thanks for Sharing
, to name just a few of the big names. 
While there are quite a few anticipated projects being screened at TIFF (including
The Perks of Being a Wallflower
,
Imogene
,
 The Iceman
,
A Late Quartet
, and
Love, Marilyn
) perhaps none more than the latest efforts from filmmakers
Terrence Malick
,
Ben Affleck
, 
David O. Russell
,
Mira Nair
, 
Noah Baumbach,
and
Robert Redford
.
Redford, who knows a thing or two about the festival circuit, stars and directs
Company You Keep
, a political thriller about a young journalist (
Shia LaBeouf
) following the story of a wanted ex-radical activist (
Redford
). 
Malick is following up his Oscar-nominated 2011 masterpiece The Tree of Life with To The Wonder, a film about a man who reconnects with a woman from his hometown after his marriage falls apart, starring Rachel McAdams, Javier Bardem, Rachel Weisz, and fellow festival filmmaker, Ben Affleck. Affleck (pictured) — whose hotly anticipated film Argo, based on the true-life story about a  CIA "exfiltration" in 1979 to get six Americans out of Tehran — leads an all-star cast that includes Bryan Cranston, Kyle Chandler, and John Goodman. 
The 2012 Toronto International Film Festival (you can check out the full lineup of movies at the event
here
) begins on September 6 and ends on September 16. 
More: 
Watch Ben Affleck's Argo Trailer 
[Photo credit: Warner Brothers]