'Total Recall': Bryan Cranston Is None Too Pleased with Kate Beckinsale — EXCLUSIVE CLIP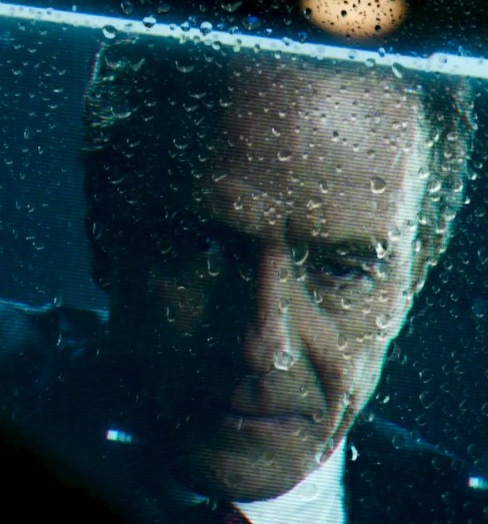 As his Breaking Bad alter ego Walter White inches towards pure villainy, actor Bryan Cranston is ready to prove he's got what it takes to be a full-on bad guy in the upcoming Total Recall. Speaking to Hollywood.com on the set of the futuristic thriller, Cranston explained that he wanted to avoid the usual tropes of a blockbuster evil-doer for his character Cohaagen. "I said 'John Edwards,' I want a John Edwards softness to him, so it's not 'here comes the bad guy!' I wanted to change that up and approach it that way." Donning Tom Ford suits, a wavy hairdo, and a grumbly tone, Cranston's transformation may not be what one expects, but it's chilling nonetheless.
In this exclusive clip from Total Recall, we get our first taste of Cranston's approach to the role. Cohaagen's muscle Lori (Kate Beckinsale) begins the film as the wife of Doug Quaid (Colin Farrell). When his session at Rekall goes haywire and his "past" as a killing machine is unearthed, Lori snaps and attempts to kill him (we got a taste for their initial fight in the trailer). That's when Total Recall goes into chase mode, and when we pick up with Lori in the below clip, she's just let Quaid slip through her fingers. Cohaagen is none too pleased. In the same on-set interview, Cranston mentioned that he didn't want his relationship with Beckinsale's Lori to be "that desk pounding 'GET HIM!' that type of 'Rarrrh!' thing." That's evident from the brief snippet of footage, which gives us a taste for the mood (and the detailed gadgetry on display in the world of Total Recall) without revealing too many answers.
Check out the clip and keep Total Recall in your sights when it hits theaters August 3.
Follow Matt Patches on Twitter @misterpatches
More:
Colin Farrell and Jessica Biel on 'Total Recall': 'It Is F**king Huge'
'Total Recall': Hollywood.com Resurfaces Memories of a Visit to the Set
See the Full Trailer for Colin Farrell's 'Total Recall' Reboot
[Photo Credit: Sony Pictures]