'Total Recall' Remix: See Schwarzenegger's Classic as a Modern Action Flick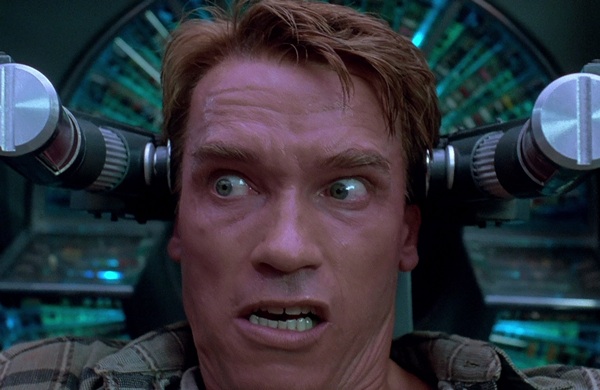 The trailer for this year's remake of the 1990 sci-fi flick Total Recall has hit the web and the film has all the makings of a modern action movie. Pounding bass music, fast-cut editing, money shot after money shot after money shot — bug bucks, big stars, big blockbuster feel.
While the original Arnold Schwarzenegger/Paul Verhoeven (Robocop, Starship Troopers) adaptation too liberties with author Philip K. Dick's original, heady short story, it still wasn't driven by large-scale action, especially considering it was a Schwarzenegger movie. But what if it was?
Inspired by the new, Colin Farrell-led version, our video editing crew (who recently unleashed the epic Battleship Titanic video) sliced and diced footage from the original to craft an entirely new trailer for the classic Schwarzenegger film. What if Ah-nuld starred in a 2012 version of Total Recall? It might look something like this:
="font-style:>
More:
Watch the Trailer for Total Recall!
Video: A Modern Spin on Scarface