'Toy Story 3' biggest animated film ever!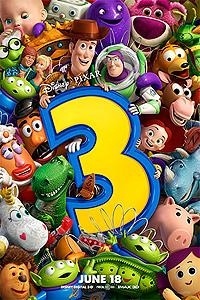 Disney/Pixar's 'Toy Story 3" has become the highest-grossing animated film of all time taking in more than $920 million at the global box office to date, thus surpassing the former record holder "Shrek 2" and its $919.8 million worldwide total.  The highest grossing film of the summer and the year, it seems that there is almost no box office record left for "Toy Story 3" to conquer as this popular and critical favorite continues to delight audiences around the world. 
Fun Box Office Fact: "Shrek 2" is still the highest grossing animated film in North America with $436.7 million and is currently the fifth biggest domestic grossing film of all-time.
This becomes Disney's second film to join the $400 million club in domestic box office revenue joining the company's 2006 mega-blockbuster "Pirates of the Caribbean: Dead Man's Chest" which raked in $423.3 million in North American greenbacks. (In related news, "Toy Story 3" will cross $400 million in domestic revenue this weekend and will become only the eleventh film to ever reach that milestone – see the full story Toy Story 3 to top $400 million!)
Toy Story 3 additional stats:
Opening Weekend 3D Percentage – 58.9% (includes IMAX)
Eight Week 3D Percentage Total-To-Date – 56.0% (includes IMAX)
It is an amazing feat that in the year 2010 the third installment of a film series that debuted in 1995 still resonates more strongly today than ever and that the themes and characters of the "Toy Story" franchise continue to have such immense and long-standing universal appeal.