'Transformers 4' Script Hits Web — Michael Bay Battles the Internet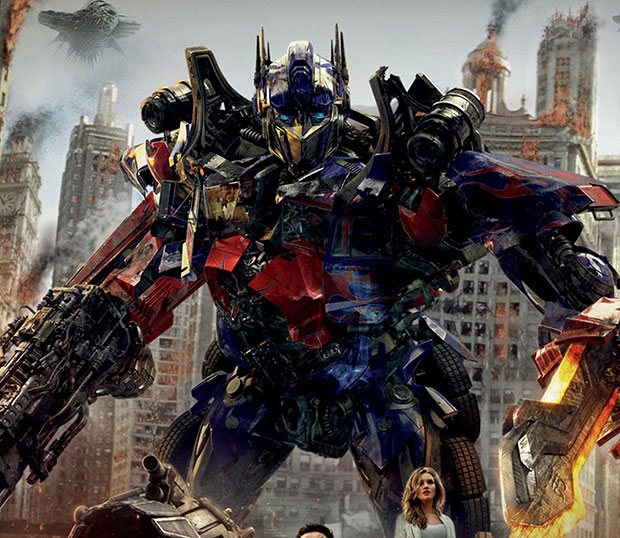 In nature, the Internet is a hotbed for flimsy rumors about developing cinematic projects. Everyone with at least a dial-up modem can chime into discussions about in-the-works movies, spouting tall tales about what creative forces might have in store for fans. As long as we have been connected digitally, this has been the norm. More often than not, exaggerations, half-truths, and all-out lies have gone unchallenged by the people with the authority to correct them. But there is one man who does not stand for such slander, who will ride out on his robot horse to slay any misconceptions being spread about his projects. That man is Michael Bay, whose most recent Internet battle is denying the veracity allegations of a leaked Transformers 4 script.
Details surrounding the alleged script for the developing Paramount Pictures film were first made public by Unleash the Fanboy, which said of the fourth installment of Bay's series the following:Characters: Josie Beller, otherwise known as Circuit Breaker, and her Special Ops father and biker boyfriend; central villain Unicron, and his head lackey Galvatron; a revived Megatron; Ancient Autobot Vectus Prime; a bunch of Dinobots; Optimus Prime, of course.
Plotline: An Autobot spaceship crash lands somewhere near Stonehenge; on a marginally related note, Unicron's evil team attacks a top secret Colorado base, reviving Decepitcon corpses (e.g., Megatron), and destroying the base, killing all humans… except one: Josie Beller, who manages to fuse herself with robotic form to become Circuit Breaker. She and the Autobots eventually join forces to defeat Unicorn's squad, at some point among a few fights on Mount St. Helen and a Dinobot battle. Eventually, the good guys win, and a love affair is forged between Beller and her biker fella.All sounds moderately feasible, sure, but Bay has rushed to the scene to squash any rumors of this story's validity. On his official website, Bay stated the following:"Some Internet sites this morning reported that some document recovery guy has found a legitimate 120 page script of Transformers 4. I can absolutely 100 percent say this is completely false. The only two people in the world that have our unfinished script are [Ehren] Kruger and myself. Also we are only up to page 70 in our T4 script. Maybe this guy has a cartoon or something else – but definitely not our movie!"This doesn't mean there can't be a few similarities between the alleged story and the one we'll eventually see in theaters, but if we're going to take Michael Bay's word for it, whatever Transformers 4 is about is still anyone's guess. Although there will probably be robots in it, I assume they were right about that.
[Photo Credit: Paramount Pictures]
More:
'Transformers 4' Recruits Michael Bay, Bombards Your Senses in 2014
Mark Wahlberg to Star in 'Transformers 4.' Shia La-who?
KA-BOOM! Michael Bay Gets Pilot Order from A&E

'The Hobbit' Cast: A Who's Who New Character Guide (Moviefone)

'Les Miserables' Unscripted: Hugh Jackman, Anne Hathaway On Singing And Being Modest