'Transformers: Dark of the Moon' Takes Blu-ray/DVD Form on September 30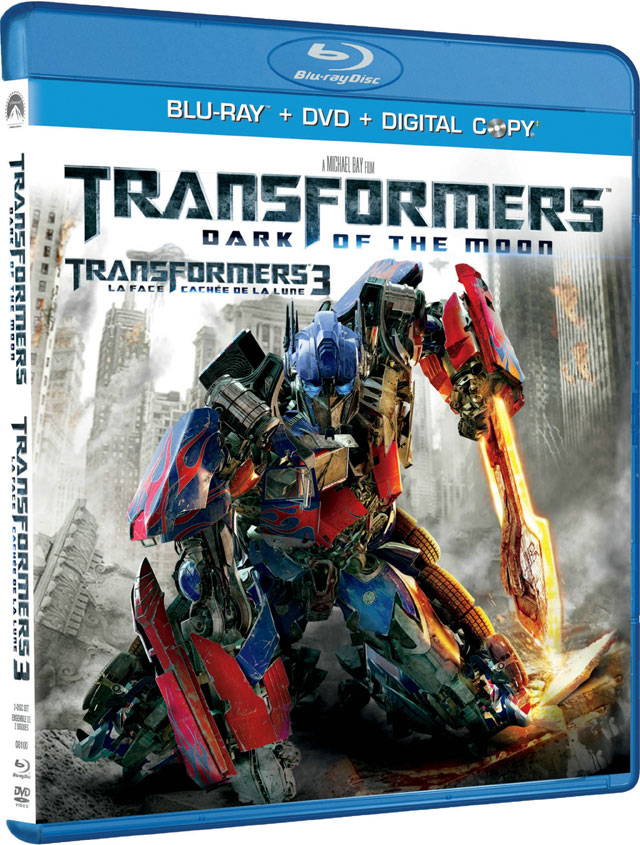 Big action movies tend to peter out after the summer months end…but that just means that Blu-ray and DVD releases begin to skyrocket. The newest blockbuster being released for home viewership/cult worship: Transformers: Dark of the Moon.
The movie will be released on Blu-Ray/DVD/Digital Copy on September 30.
Michael Bay's third Transformers film follows a race to the moon between the Autobots and the Decepticons to retrieve and discover the secrets of a hidden spacecraft. The third movie marked the return of Shia LaBeouf (as primary non-robot hero Sam), Josh Duhamel (as Major Lennox), Tyrese Gibson (as Air Force Sergeant Epps), and John Torturro (as Simmons). Newcomers included model Rosie Huntington-Whitely (replacing Megan Fox as Shia's love interest), Patrick Dempsey (as LaBeouf's romantic rival Dylan), John Malkovich (as Bruce Brazos), and the mighty Ken Jeong (as Jerry Wang).
Unfortunately, the September 30 release of the Transformers: Dark of the Moon Blu-ray/DVD will not contain any special features. But isn't the film itself the specialest feature you can ask for?
Source: Comingsoon