'Tron' Off to a Great Start in IMAX!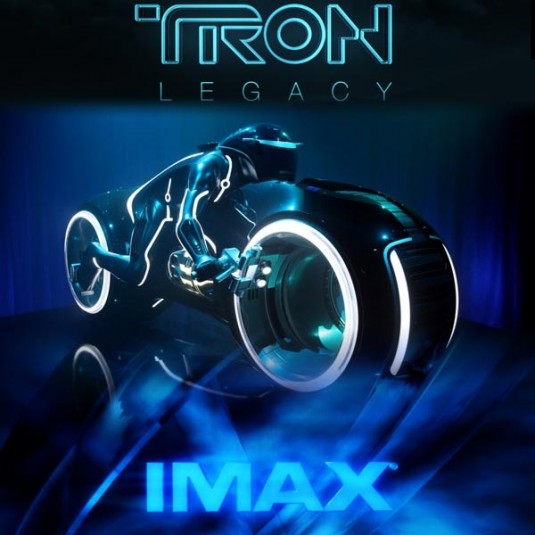 A record percentage of midnight business for the giant screen format as Tron: Legacy in IMAX is a fanboy dream come true.
Getting off to a great start in its midnight debut, Disney's Tron: Legacy grossed over $1 million in IMAX which represents more than one-quarter of the $3.6 million in midnight business (this percentage is a record for IMAX).  This exceeds their percentages for Avatar, Inception and Iron Man and clearly demonstrates the importance of IMAX particularly when it comes to technologically-themed films that have amazing visuals and feature heavy-duty soundscapes. 
Not to mention that the Daft Punk score for the film sounds pretty insane when pumped through the special IMAX mega-watt sound system.  All of this makes for a massive sensory experience that takes the enjoyment of Tron, puts it on the IMAX fitness program and the results are a visual and auditory tour-de-force.  Catch Tron: Legacy this weekend in theatres across the globe.
Check out our exclusive 'Tron' themed comic strip from Francesco Marciuliano.  Francesco writes the internationally-syndicated comic strip "Sally Forth" and the webcomic "Medium Large." He was the head writer for the PBS series "SeeMore's Playhouse," for which one of his episodes won two 2007 Daytime Emmys. He currently writes for the Onion News Network.