'True Grit' and the Problem with Award Nominations


This week, the Austin Film Critics Association convened for its annual gathering to discuss 2010's AFCA Award nominations. Truly an Austin experience – this eclectic group sat around knocking back beers while naming (and arguing) the merits of the year's films. Voting doesn't take place until this weekend, but this initial meeting was just to make vocal arguments and lobby for our favorites. But during the course of the discussion, we ran aground a rather precarious problem: what to do about Hailee Steinfeld.
Some of you might have already read about her, but few have yet had the chance to see what everyone is talking about. This incredible 14-year-old girl turned in a career defining performance in the Coen brothers' new film True Grit reminiscent of Anna Paquin in The Piano and Tatum O'Neal in Paper Moon. She steals the show. It is impossible to walk out of the theater and not talk about how great she is. Stone-faced and cold, she delivers dialog that actresses twice her age would have a hard time nailing. And Paramount is so proud of her work that it's lobbying pretty hard for her to get nominations…for Best Supporting Actress.
Trouble is, there is hardly a frame of the film in which she isn't present. The film, and the book on which it is based, is entirely about her. It is her movie, and while Jeff Bridges is astounding as Rooster Cogburn and both Matt Damon and Josh Brolin prove once again why they are two of the best that Hollywood has to offer, no one outdoes the work of the 14-year-old LEAD.
This is an old trick. The Academy doesn't like giving Best Actor/Actress awards to kids. But it'll give Best Supporting awards – as was the case with Paquin. Likewise, a studio might ditch a lead in lieu of a favorite to win, and bump that person down to Supporting in hopes of garnering two awards – as was the case with Ethan Hawke in the brilliant Training Day (in which he was the lead, but Denzel Washington was the favorite to win).
So someone in the room mentioned that he didn't care what the studio wanted; Steinfeld was the lead, so we should nominate her as such. Then came the inevitable question: "Would you vote for her over Natalie Portman?" Silence. You see, no one, I mean no one, gave a better performance this year than Portman did in Black Swan. She will sweep this year and garner the accolades for which she showed the promise when she first emerged on the scene (around the same age as Steinfeld). Keeping the younger actress in the Supporting category means she has a better chance of getting the award – but it also means bumping her down a category for better positioning, and if you're going to do that, shouldn't we also consider doing the same thing for someone like Carrie Mulligan, who stole the show in Never Let Me Go, shares the screen with Keira Knightley, but doesn't stand a chance against Portman?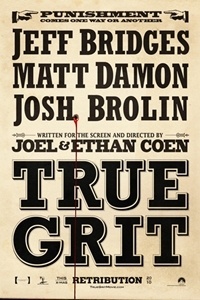 I know this drum gets banged an awful lot, but the awards themselves are meaningless; the people who get bent out of shape about them really need to learn to let go. The awards process has nothing to do with cinematic immortality; it is entirely about convincing the popcorn-chomping masses to take in a little culture and see those films "everyone is talking about." And since the studios know that Oscar gold translates into box office dollars and DVD sales, they are the only ones with a real horse in the race. But the nomination process itself means a lot to an actor. Nomination alone means rising to the top of casting lists and being on the tip of the tongue of every producer in town.
Frankly, I think the nomination is much more important than the win for Steinfeld. Being exalted in the actress category and losing is far and away better than being devalued to win. It gets tricky with a critic organization like ours that doesn't announce our nominations, only winners. But when it comes to the awards organizations themselves, I hope they choose to take Steinfeld's performance at face value – considering her a lead actress for True Grit.