TV and Movies to Avoid with Your Mom This Mother's Day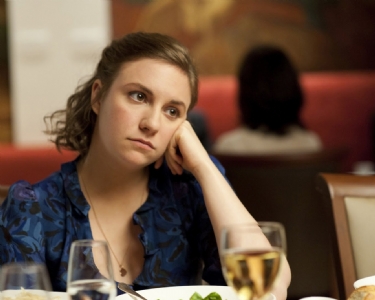 We love Mom. We love television. We love movies. We love watching television shows and movies with Mom. But this Mother's Day, there's some entertainment we're actively avoiding taking in with the wonderful woman who brought us into the world.
As much as we're psyched for the new episode of Girls on Sunday, we just can't bring ourselves to watch those cringe-worthy sex scenes with her or dodge questions about whether the show is an accurate portrayal of people in their 20s. (The answer, for the record, is "No, Mom.")
But Girls isn't the only thing we'll be skipping on Mother's Day. From horror movies that can't be erased from your (or your Mom's) brain like Teeth and The Human Centipede to off-the-wall comedies that will make her wonder what kind of child she raised (Throw Momma from the Train, The Sweetest Thing), we've got plenty of suggestions of what not to watch with Mom.
Word to the wise: Just rent The Sound of Music. Again.
[Photo credit: HBO]
More:
Justin Bieber's Ode to Mom: 'Turn To You' – LISTEN