'Twilight: Breaking Dawn — Part 2': Vampires From Around the World, Unite! — TRAILER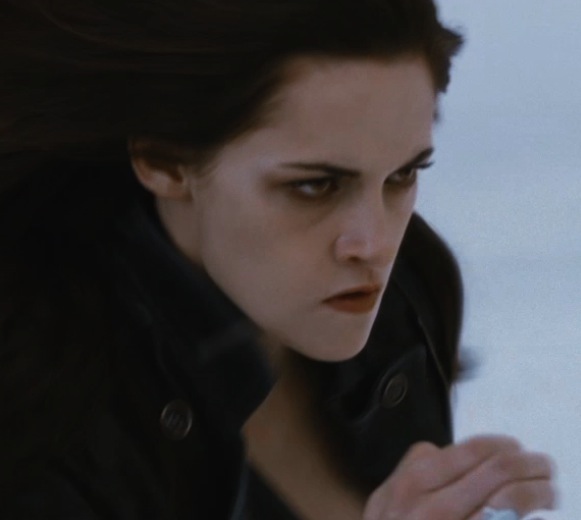 Yesterday, the masterminds behind the Twilight saga gave us a taste of what to expect from the franchise's grand finale, The Twilight Saga: Breaking Dawn – Part 2. Today, we get to suck down the entire trailer!
The first installment of Breaking Dawn was delightfully twisted, director Bill Condon (Dreamgirls) cranking the supernatural romance's oddities up to eleven and capping it all with a major reveal: Bella (Kristen Stewart), after giving birth to her and Edward's kid, is now a vampire. The trailer picks up with Bella experiencing all the perks of being part of the fanged undead club, everything from super speed, jumping powers to cold as ice smooches with her hubby. But the birth of the couple's daughter, Renesmee (newcomer Mackenzie Foy), stirs up some trouble in the vampire community. Word of the rapidly growing gal spreads across the globe and into the ears of the Volturi, who rally the troops to prepare for an all out war.
Like Breaking Dawn — Part 1, the sequel looks like a nice change of pace from the earlier films of the series. Mainly, less standing around, longing for love and more nutso, high drama antics. The trailer hints at the assembly of vampires from all nations — and all with their own superpowers. One breed can move water with their minds?! Just when you think you've figured out Twilight, the franchise flips itself on its head. And the trailer doesn't even get into how Jacob (Taylor Lautner) imprinting on Renesmee affects the triangle…
Check out the brand new trailer and prepare for The Twilight Saga: Breaking Dawn — Part 2, swooping into theaters this November.
Follow Matt Patches on Twitter @misterpatches
More:
Twilight Stars Pattinson, Stewart and Lautner Gaze Into Your Eyes! — POSTERS
Breaking Dawn – Part 2 Trailer Proves 'Twilight' Finale Could Top Them All
Kristen Stewart: Why You'll Rethink the Twilight Star in 2012