'Twilight' Star Renesmee Revealed: 5 Things to Know About Mackenzie Foy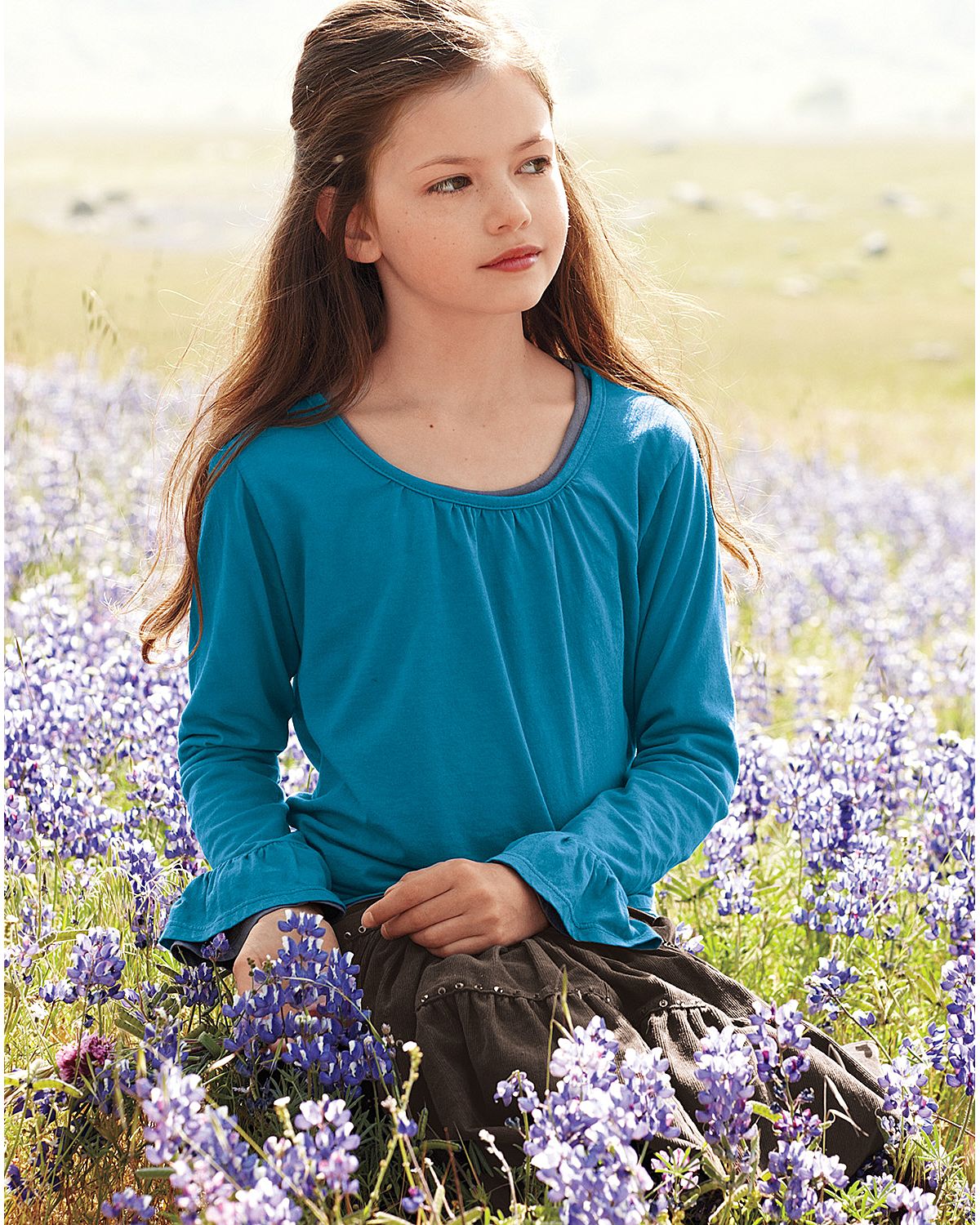 Earlier in the day Wednesday, a big piece of the Twilight puzzle was unveiled to Twihards everywhere: Renesmee, the half-human, half-vampire offspring of Edward (Robert Pattinson) and Bella (Kristen Stewart).
Now, naturally, everyone's attention has shifted from the fame-allergic (off-screen couple?) Pattinson and Stewart to the actress who plays their child. Her name is Mackenzie Foy, and although she isn't a newcomer, she's probably not the A-list child star (for obvious, strategic reasons) some fans were expecting for such a pivotal role in November's franchise finale, Breaking Dawn Part 2. Here's a little bit more about the young — but not that young — actress.
1. Foy is 11 years old (she'll turn 12 the week before Breaking Dawn 2 hits theaters!), while the Renesmee in Stephenie Meyer's novel of the same name only reaches age 3 or 4. Translation: Expect the unexpected (read: plot twists) from Bill Condon's movie version.
2. Breaking Dawn Part 2 will mark Foy's big-screen debut, but she has appeared in TV series since 2009, including a 2010 episode of Hawaii Five-0.
3. Her modeling career dates back to 2004; she has appeared in ads for Polo Ralph Lauren, The Walt Disney Company, Target, Gap, and many more.
4. She might be one of the only teenagers without a personal Twitter OR Facebook page (at press time), but her loyal fan base took care of both even before Wednesday's Twilight coming-out party.
5. Not long after Dawn breaks, on Nov. 16, we'll see some more of Foy. She stars in the already-wrapped indie Plastic Jesus, as well as The Warren Files, the next horror flick from Saw maestro James Wan.
[Image: MackenzieFoy.com]