'Twin Peaks' Mastermind David Lynch's Absolutely Bonkers Music Video 'Crazy Clown Time' — Video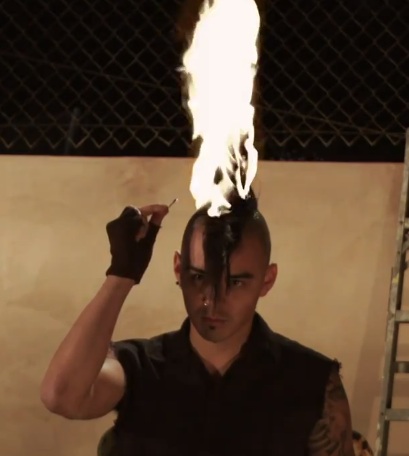 These days, music videos are the perfect platform for an artist to release their hot new single and get it in front of hungry fans and unknowing persons with ears. A flashy viral hit can do wonders for concert ticket sales, and in the hands of an expert director, can simultaneously be a true work of art.
"Crazy Clown Time," the new video from director David Lynch (Elephant Man, Blue Velvet, Twin Peaks) fits that bill…kind of. Set to the title track of the filmmaker/transcendental meditation aficionado's debut album, the video is trippy, fantastical and gritty — basically, pure Lynch. The director hasn't helmed a feature film since 2006's Inland Empire, so to see him back behind the camera flexing his imagination is a treat.
The scene for "Crazy Clown Time" is a backyard party. The guests, an eclectic selection adults "clowning around." The results? You'll have to see it (or live it? or dream it? or conquer it?) yourself. Watch the video, then check out Lynch musing on the topic of clowns — an equally bizarre and wonderful interview:
Find Matt Patches directly on Twitter @misterpatches and remember to follow @Hollywood_com!
More:
Watch: Jake Gyllenhaal Is a Murderous Fencer in French Music Video
Why J. Lo's Sexy Music Video With Casper Smart Is a Terrible Idea
Watch Taylor Swift's 'Safe and Sound' Music Video For The Hunger Games