Tyler Perry is Not Dressed Like a Woman in New 'Good Deeds' Poster
Some might be a bit confused by Tyler Perry's wardrobe in this upcoming film. As you can see below, he's not wearing a dress. But otherwise, Good Deeds doesn't seem like all too far a stretch for the filmmaker. Perry's films are generally comedic dramas, often with a touch of romance, about the struggles of everyday men and women and their interpersonal relationships. I guess that's pretty much what all movies are about, but then again, most movies are legally owned by Tyler Perry. 
Good Deeds follows Wesley Deeds (Perry) in the days before his marriage to his longtime girlfriend (Gabrielle Union). Prior to the wedding, Deeds develops unexpected and very unwelcome romantic feelings for a single mother, played by Thandie Newton.
This uniquely Medea-less Good Deeds comes to theaters Feb. 24.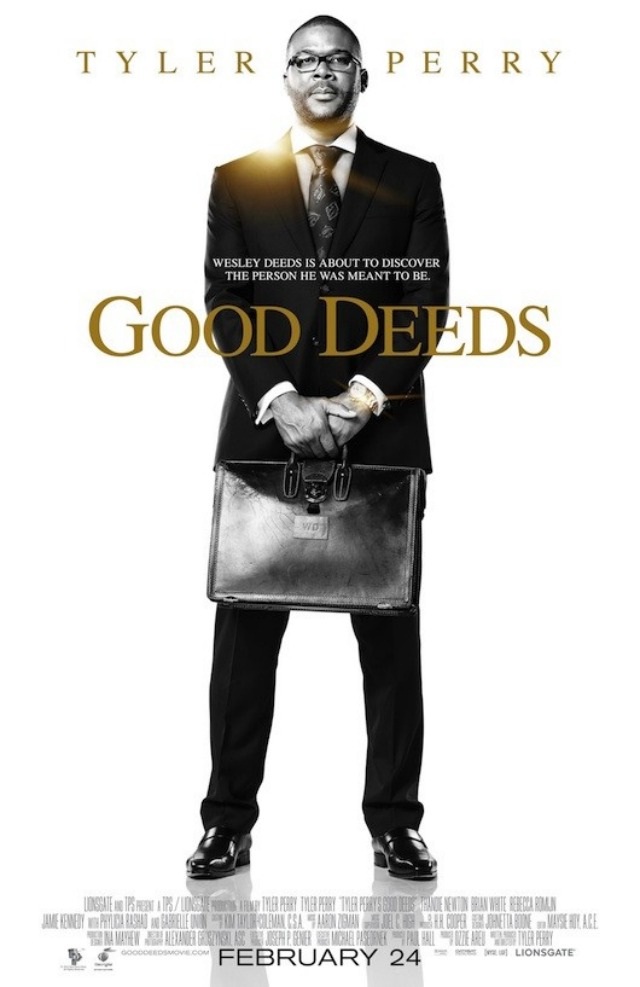 Source: Hitfix