Tyler Perry Returns for 'Alex Cross' Sequel 'Double Cross'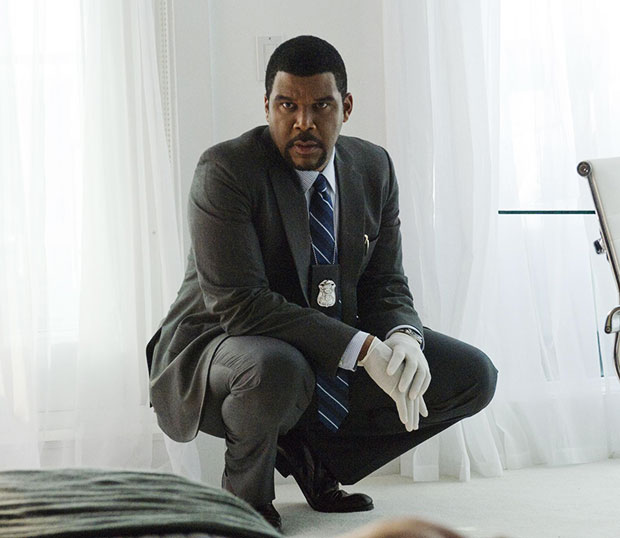 This Friday, Tyler Perry arrives in theaters in a vehicle that, for the first time, he has had no hand in writing or directing. Under the eye of Rob Cohen (The Fast and the Furious, XXX), Alex Cross enlists the multifaceted Hollywood maven purely for an acting role — one that Morgan Freeman previously inhabited Kiss the Girls and Along Came the Spider. After this weekend, it be clear whether Perry's fans will accept him in a potboiler thriller, and whether those who haven't yet been convinced by the man's skills will trek out to give him a chance.
But producers behind the movie are confident audiences will flock to the new and improved Alex Cross. So confident, that they're moving forward on a sequel.
Through their corporate website, production company QED International has confirmed that they intend to turn James Patterson's Double Cross into the second installment of the Perry-led franchise. The tagline for the book sums up the expected premise, in line with the first film's gritty, over-the-top nature:
"Alex Is Being Targeted By Two Psychopathic Killers"
Simple and effective. Perry is expected to return for the sequel, although Cohen's and Alex Cross supporting player Ed Burns' involvement have not been announced. The moving forward of production will still ride on this weekend's box office gross, but reports that the first film's budget was in the $25 million range means modest grosses are all the film needs to be a success.
Follow Matt Patches on Twitter @misterpatches
[Photo Credit: Summit Entertainment]
More:
'Alex Cross': Tyler Perry Breaking Out of Tyler Perry
Tyler Perry and 5 Actors Who Transitioned from Other Walks of Life
'Alex Cross: Can Tyler Perry Play a Badass Detective? — TRAILER
From Our Partners:

NY Comic-Con: 34 Crazy Costumes
(Moviefone)

(Moviefone)