Tyler Perry Tackles Social Satire with 'Madea's Witness Protection' — EXCLUSIVE VIDEO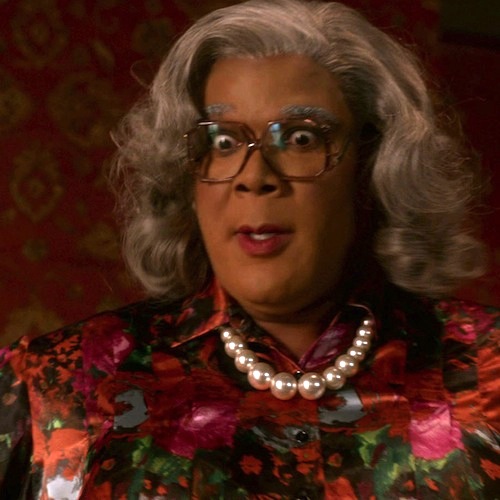 Tyler Perry strives for something that few filmmakers routinely attempt: diversity. He doesn't just make comedies, he doesn't just make dramas. Bending genre to suit whatever story he's telling, Perry's films often tackle serious subjects with levity or silly concepts with warmth and care. The inability to easily label the writer/director/actor's movies is the reason "Tyler Perry" is a genre all its own.
So one should expect the unexpected in a Perry flick, even one as broad and uncompromisingly funny as his latest, Madea's Witness Protection. Once again donning drag to bring the wild Madea to life, Perry recruits Eguene Levy, Romeo, Tom Arnold, Denise Richards and Doris Roberts to fill the cast of his newest comedy, which skewers the current economical strife in the U.S. while reaping the benefits of physical humor. A mix only Perry could pull off.
Check out our exclusive TV spot for the movie, which hits theaters June 29.
Follow Matt Patches on Twitter @misterpatches
More:
'Alex Cross': Matthew Fox Is Jack…ed, Tyler Perry Is Dealing — PICS
Bobbi Kristina: Tyler Perry's Next TV Star?
Triple Threats: The Best Actor/Writer/Director Movies
[Photo Credit: ]