Uh-oh! J.R.R. Tolkien Estate Sues Warner Brothers for $80 Million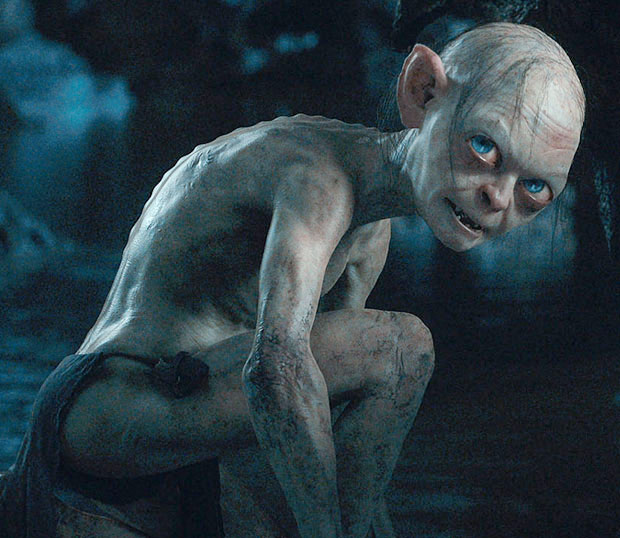 Looks like not everyone in charge of the J.R.R. Tolkien estate is happy with the way the man's work has been utilized by film companies. According to Deadline, Warner Brothers—owners of the subsidiary New Line Cinema since 2008—is being sued by the estate for the hefty amount of $80 million for misuse of the rights granted to the company for the trilogy of films based on Tolkien's The Lord of the Rings books.
The lawsuit is mainly over online slot machines and other digital merchandising—also known as copyright infringement and breach of contract. So don't worry, fans, it has nothing to do with the films, so rest easy any worries you had about the latest Tolkien installment (The Hobbit: An Unexpected Journey) coming from the studio next month.
In the complaint from the trustees of the Tolkien Estate (as well as the books' publisher, HarperCollins), believe that the studio was not granted rights for digital initiatives involving the Tolkien universe."The original contracting parties thus contemplated a limited grant of the right to sell consumer products of the type regularly merchandised at the time (such as figurines, tableware, stationery items, clothing and the like). They did not include any grant of exploitations such as electronic or digital rights, rights in media yet to be devised or other intangibles such as rights in services," explains the 26-page complaint.
"Not only are gambling services outside the rights granted, but this exploitation of Tolkien's well-loved work has offended and distressed Tolkien's devoted fans, harming Tolkien's legacy and reputation," The Tolkien Estate said in a separate statement to Deadline. "The plaintiffs have been compelled to take this action to protect their literary and commercial assets and hope that the dispute will be resolved quickly."
The complaint was issued in federal court in Los Angeles on Monday, where a jury trial has been requested. Hollywood.com has reached out for comment, but did not hear back at the time of publication.
What do you think of the lawsuit? Let us know in the comments!
[Photo Credit: New Line Cinema]
Follow Alicia on Twitter @alicialutes
More:
'The Hobbit: An Unexpected Journey' Gets a TV Commercial — VIDEO
New Zealand to Mint Gold 'Hobbit' Coins, Is Now Closer to Becoming Actual Middle Earth
Does 'The Hobbit' Risk George Lucas-ing the 'Lord of the Rings' Trilogy? — TRAILERYou Might Also Like:

12 Hot (And Horrifying) TV Nude Scenes

Hollywood.com's Holiday Movie Guide: Best of the Season!