Under the Radar: 12 Days of Christmas Blind Buys

Now that Thanksgiving is done, the holiday shopping rush has officially commenced. In order to help you shop for those on your list with more eclectic tastes, we've compiled some of the best offbeat DVD and Blu-ray releases of late. We've even arranged them so that you can present your loved ones with one gift for each of the 12 Days of Christmas. Here's what they should expect…
"12 Angry Men"

Title: 12 Angry Men
Company: Criterion Collection
Format: Blu-ray
Why Buy?
12 Angry Men is the preeminent courtroom drama. Legendary director Sidney Lumet crafts an unbearably tense, remarkably humanist depiction of strangers coming together to decide another man's fate. As you would expect, Criterion's high-def transfer is absolutely gorgeous.
Special Features Include: Frank Schaffner's 1955 television version, production history, archival interviews with Sidney Lumet, new interview with screenwriter Walter Bernstein, "Tragedy in a Temporary Town"—teleplay directed by Lumet, original theatrical trailer
"A Show Boasting An 11 Season Run"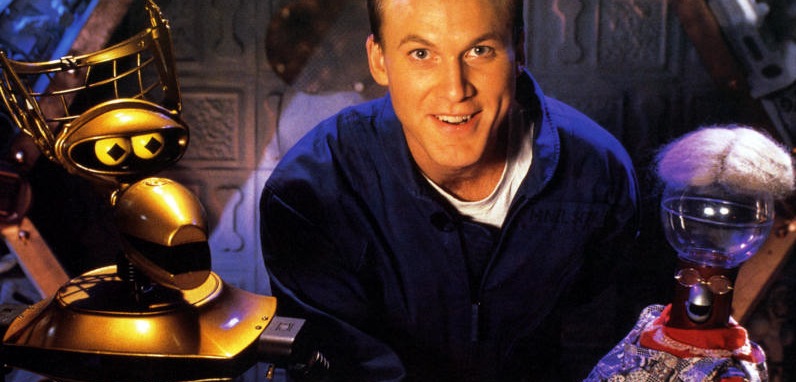 Title: Mystery Science Theater 3000: Volume XXII
Company: Shout! Factory (Release Date: 12/6)
Format: DVD
Why Buy?
If you're already a fan of MST3K, there is absolutely no reason why you wouldn't want to purchase this set. If you are on the fence about the show, these are some of the funniest episodes as yet released. The titles themselves are hysterically bad: Time of the Apes, Mighty Jack, The Violent Years, and The Brute Man. Shout! Factory's animated menus and plethora of special features continue to pay sincere tribute to fans.
Special Features Include: Interviews with Delores Fuller and Kathy Wood, "The Making of MST3K" (1997 Sci-Fi Channel Special), 4 exclusive mini-posters by artist Steve Vance
"10 10 Different Kinds of Adventure"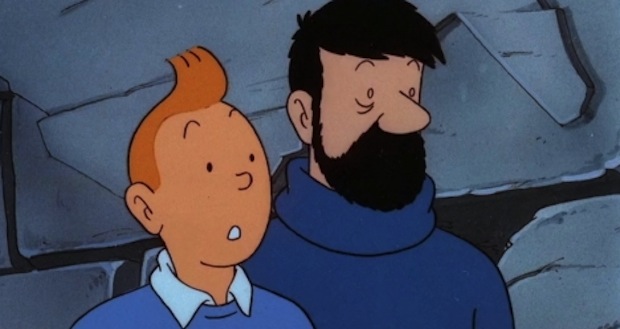 Title: The Adventures of Tintin: Season One
Company: Shout! Factory
Format: DVD
Why Buy?
Before you rush off to the theaters this holiday season to see Steven Spielberg's The Adventures of Tintin, check out the animated series on which it was based. Join Tintin and his trusty canine pal Snowy as they solve mysteries and go on fantastic adventures. Here's our review.
"9 Shades of Red and Blue"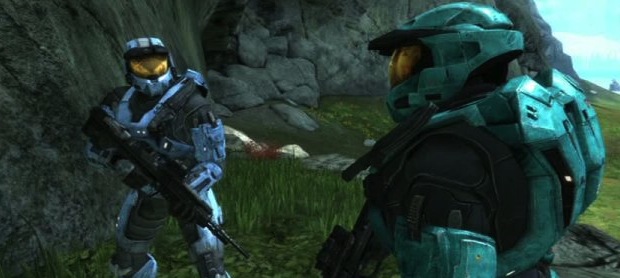 Title: Red vs. Blue Season 9
Company: New Video Group
Format: DVD
Why Buy?
Red vs. Blue comprises some of the best parody available online and now it can once again be viewed in the comfort of your living room. Based on the popular Halo videogame series, Red vs. Blue demonstrates action chops just as adept as its comedic timing.
Special Features Include: Director's commentary, special videos and PSAs, outtakes, deleted scenes, cast interviews, and behind-the-scenes videos
"8 Hookers with Whom to Play Doctor"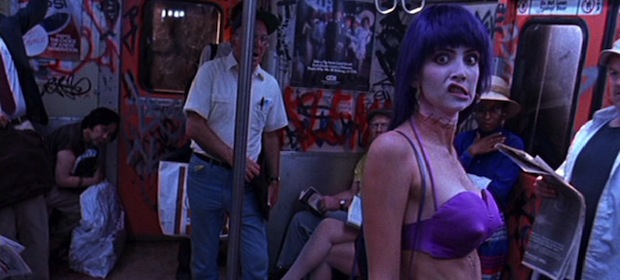 Title: Frankenhooker
Company: Synapse Films
Format: Blu-ray
Why Buy?
If you are looking for a twisted take on the classic story of Frankenstein, you could not get any more twisted than Frank Henenlotter's Frankenhooker. When a young scientist's fiancé is cut to pieces by an errant lawnmower, he must harvest spare parts from a select group of ladies of the evening to put her back together. The scene in which he sizes up eight such ladies for his unholy creation is outlandish, crass, and hilarious.
Special Features Include: Audio commentary, three featurettes, photo scrapbook, and theatrical trailer
"7 Teams Racing for Glory"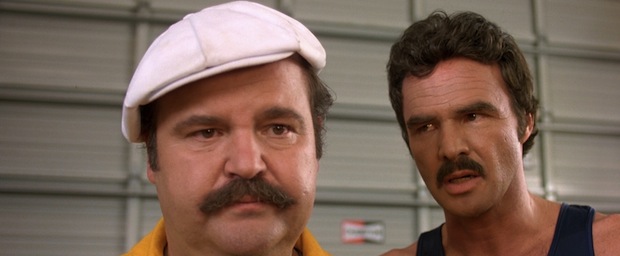 Title: The Cannonball Run
Company: HBO Studios
Format: Blu-ray
Why Buy?
The Cannonball Run is a schlock classic available for the first time on Blu-ray. Directed by 's Hal Needham, the film weaves the whacky tale of seven teams competing in a cross-country race. The cast list alone should entice you to check out this film; Burt Reynolds, Dom DeLuise, Dean Martin, Sammy Davis Jr., Roger Moore, Farrah Fawcett, Adrienne Barbeau, Jackie Chan, and Peter Fonda just to name a few.
"6 Featured Women-In-Cages Films"

Title: Machete Maidens Unleashed
Company: Dark Sky Films
Format: DVD
Why Buy?
It's one of the most entertaining documentaries on cult genre film you will ever see. Directed by Mark Hartley, this doco catalogues the very strange history of genre films from The Philippines, both native and made by Roger Corman's visiting production company. Corman was known for his nefarious women-in-cages films and several of them were filmed in The Philippines.
Special Features Include: Commentary and trailers
"5 Heroic Stories"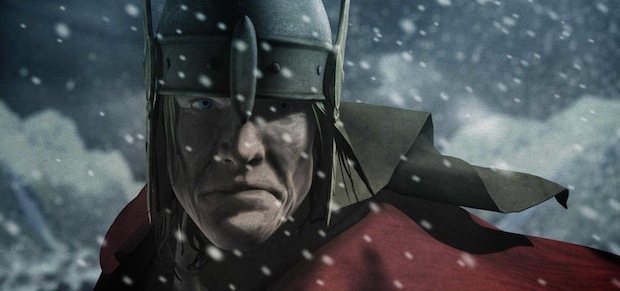 Title: Marvel Knights Collection
Company: Shout! Factory
Format: DVD
Why Buy?
Fans of Marvel's extensive catalogue of heroes will love this collection of motion comics from some of today's leading genre authorities. The collection features motion comic stories of The X-Men, Iron Man, Black Panther, Spider-Woman, and Thor. Particularly recommended are Iron Man: Extremis by Warren Ellis and Adi Granov and Astonishing X-Men: Gifted by Joss Whedon and John Cassaday.
"4 Dysfunctional Siblings"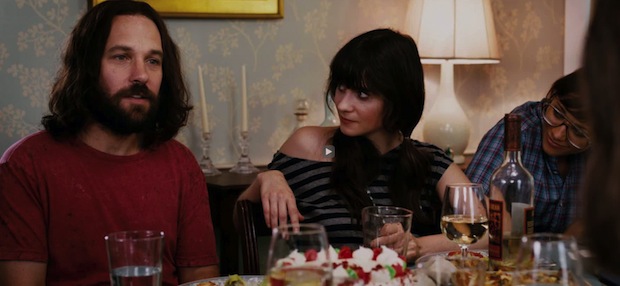 Title: Our Idiot Brother
Company: The Weinstein Company (Release Date 11/29)
Format: Blu-ray & DVD
Why Buy?
Though predictable in many ways, Our Idiot Brother is more personable than a good many of Paul Rudd's typical comedic fare. The film also features dynamite supporting performances from Zooey Deschanel, Emily Mortimer, and Elizabeth Banks.
Special Features Include: Director's commentary, deleted and extended scenes, making of featurette
"3 Unlikely Heroes"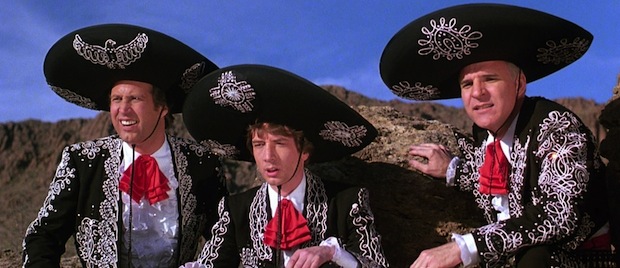 Title: Three Amigos
Company: HBO Studios
Format: Blu-ray
Why Buy?
Finally available on Blu-ray, Three Amigos contains one of cinema's most impressive comedy team-ups. Chevy Chase, Steve Martin, and Martin Short play three phony Hollywood heroes in this unquestionable classic. If you don't already own this film, or even if you only own it on DVD, now is the time to get your little buttercups down to your local electronics store and pick up this Blu-ray today. Also check out our interview with director John Landis.
Special Features Include: Cast interview with Martin, Chase, and Short, deleted scenes
"An Evil Part 2"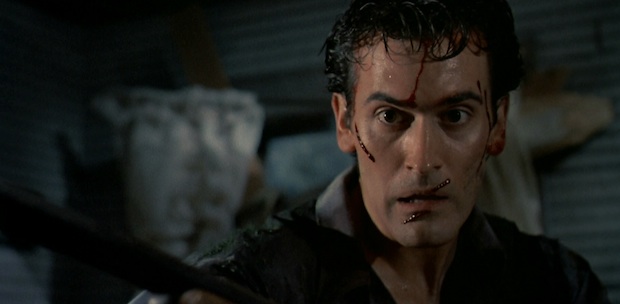 Title: Evil Dead 2 (25th Anniversary Edition)
Company: Lions Gate
Format: Blu-ray
Why Buy?
In 1987, Sam Raimi managed to accomplish the impossible; he created a horror sequel that many fans actually preferred to the original. Evil Dead 2 has never looked better and this release is an absolute must-have for any horrorphile.
Special Features Include: Commentary with writer-director Sam Raimi, Bruce Campbell, co-writer Scott Spiegel, and effects artist Greg Nicotero, "The Gore the Merrier" featurette, Evil Dead: Hailed to The King videogame preview, theatrical trailer, still galleries, and talent bios
"1 Terrifying Train Ride"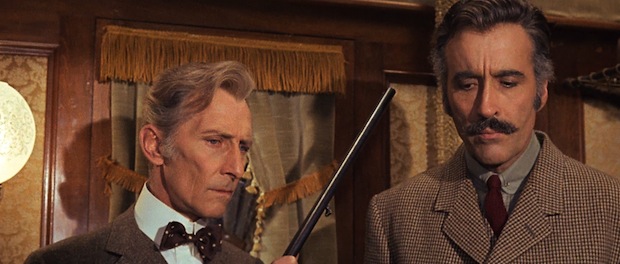 Title: Horror Express
Company: Severin Films
Format: Blu-ray
Why Buy?
Horror icons Christopher Lee and Peter Cushing join forces with the great Telly Savalas in this fantastic 70s fright fest. A creature being transported by train breaks free and begins taking victims left and right. Horror Express is exquisitely shot (something emphasized by Severin's phenomenal Blu-ray transfer), eerily claustrophobic, and incredibly exciting.
Special Features Include: Interviews with director Eugenio Martin, producer Bernard Gordon, star Peter Cushing, and composer John Cacavas, theatrical trailer