Under the Radar: 5 Need-to-Know Names from This Weekend's Sequel-Fest
When you go to your local multiplex this weekend, you will have a host of brand spanking new releases to choose from; all of them either sequels, threequels, or even the prestigious…fourquel? If you pull an iron man and marathon through all three sequels in one day, you will notice, in addition to their gargantuan movie star headliners, a parade of faces and names that may be less familiar to you, but with whom you should definitely acquaint yourself post haste. Here are a few whose talent is on full display:
Noomi Repace

Noomi Repace will be appearing in Guy Ritchie's Sherlock Holmes: A Game of Shadows alongside Robert Downey, Jr., and Jude Law, playing a fortuneteller teaming up with Holmes and Watson to stop a criminal mastermind. This Swedish actress is well on her way to becoming a household name stateside—Repace played the tragic and, if I may unintentionally rhyme, enigmatic Lisbeth Salander in the original film adaptation of Stieg Larsson's The Girl with the Dragon Tattoo. She would go on to star in the adaptations of the rest of Larsson's Millennium Trilogy: The Girl Who Played with Fire and The Girl Who Kicked the Hornet's Nest. Last year, the first film made a huge splash on the festival circuit here in the U.S. and is about to see its American remake released in theaters under the direction of David Fincher. I cannot recommend the original Millennium trilogy more highly. Next year, Noomi will be appearing in Ridley Scott's Alien prequel Prometheus.
Brad Bird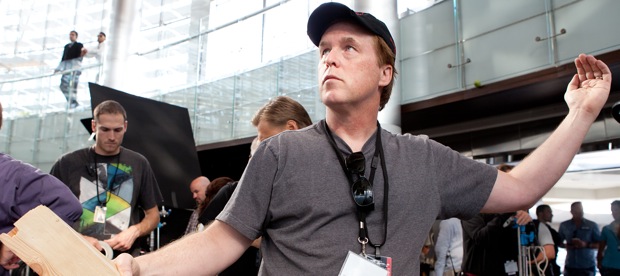 The Mission: Impossible franchise has had a fascinating variety of directors at its helm. Brian De Palma kicked things off in 1996 and was followed in succession by John Woo, J.J. Abrams, and now Brad Bird. You may recall hearing some surprised reactions when Bird was selected to take over for the fourth installment. The reason for this surprise is simple: Bird was known for his animated films, almost exclusively. Bird directed Ratatouille and The Incredibles for Pixar as well as serving on the creative team for Toy Story 3. While these films from the unquestionably masterful Pixar Studios are phenomenal, I highly recommend checking out Bird's earlier film The Iron Giant as well; so much power and heart on display in that animated gem. Bird will also be directing the historical epic 1906 in 2012.
Alan Tudyk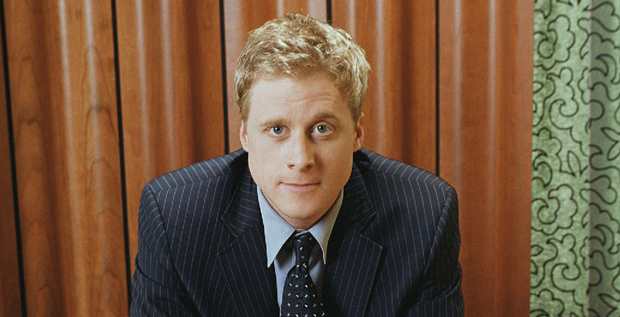 If you find yourself attending a screening of Alvin and the Chipmunks: Chip-Wrecked this weekend, hopefully due to your having small children in tow as you arrive at the theater, there will be a name in the credits that will likely be as hard to place to a face as it is to spell. Alan Tudyk, who provides the voice of Simone in the film, is an actor you'll definitely want to research. Tudyk garnered a major genre fanbase with his turn on the woefully short-lived TV series Firefly from creator Joss Whedon (the man directing next year's highly, highly anticipated The Avengers). Tudyk is also off-the-wall amazing in last year's terrific horror comedy Tucker and Dale vs. Evil. We'll be seeing Tudyk again in next year's Abraham Lincoln: Vampire Hunter.
Jared Harris

If you're a fan of the classic Sherlock Holmes stories, or have ever read a single one, you were probably surprised that the villain in the first Holmes film from Guy Ritchie did not feature the villainous Professor Moriarty. He was mentioned, sort of looming in the background, but was not the principal antagonist. Rumors about who should play the legendary foil for Sherlock began to flood the web when it was announced he would be the focus of the sequel. When it was decided that Jared Harris would play the role, I was positively delighted. Harris is probably best known on this side of the pond for his work on AMC's Mad Men. On the show, he plays Lane Pryce, the sort of ambassador for the British company that purchases the advertising firm for which Don Draper works. Harris portrayed Pryce as a cool, collected strategist who was fearless and conniving when the proverbial crap hit the fan. These traits will definitely serve him well as the sinister Moriarty.
Simon Pegg

Perhaps the most recognizable on the list, Simon Pegg is another name to which you should continue to grow accustomed. Pegg, who will reprise his role as the tech-savvy Benji in Mission: Impossible – Ghost Protocol, has been steadily building his reputation from geek icon to legit box office draw ever since his breakout role in 2004's Shaun of the Dead. In addition to the Mission: Impossible franchise, Pegg managed to land the role of Scotty in J.J. Abrams' Star Trek. After he provides his signature (read: hysterically funny) brand of comic relief in the new M:I, he'll reboard the Starship Enterprise in 2013's Star Trek sequel. His career is similarly boldly heading into the stratosphere so keep an eye on this rising star.