Under the Radar: Real Steel's Anthony Mackie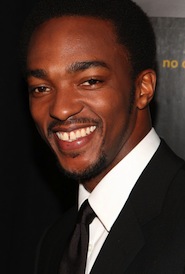 One of the best things about watching as many movies as we do is that it gives us the opportunity to watch young actors flourish from the genesis of their careers into full-fledged stardom. But even if these actors are not yet household names, their impressive body of work, gets us excited to see them in major theatrical releases.
Anthony Mackie is one of those guys. Last week, Mackie appeared in the romantic comedy What's Your Number, and this week he'll be seen in the sci-fi actioner Real Steel. These films will mark the second and third of four total films on his 2011 slate. If you aren't familiar with Mackie, here are few films that will help you better acquaint yourself with this unbelievably talented performer.
8 Mile

Curtis Hanson's 2002 drama 8 Mile turned out to be a career-defining project not only for Eminem, but young Anthony Mackie as well. The film revolves around B-Rabbit (Eminem), an aspiring rapper who desperately wants to use music as a means to escape his dead end existence. His quest, and his ultimate character arc, is bookended by rap battles against the established veteran Papa Doc whom Mackie plays to slick, edgy perfection. He's like the Apollo Creed to Eminem's lyrical, Detroit-based Rocky. Though 8 Mile was his first feature film, Mackie possessed an imposing swagger that belied his cinematic inexperience.
The Hurt Locker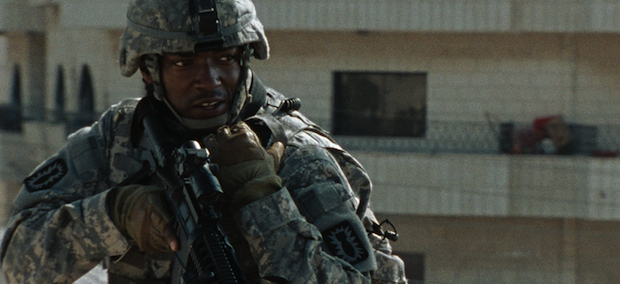 Katherine Bigelow's 2008 Oscar-winning drama about an Army bomb disposal unit left audiences gasping for breath. The film narrows the scope of the Iraq War down to a struggle between a few men and the machinery of terror. The film boasts a strong script and moments of nail-biting suspense, but what really makes The Hurt Locker so powerful are the performances of its outstanding ensemble cast. A particular standout among this cast is Mackie as Sergeant JT Sanborn. He is commanding and fully collected and provides the perfect counterbalance to Jeremy Renner's hotshot bomb technician who insists on doing everything his own way no matter the consequences.
Notorious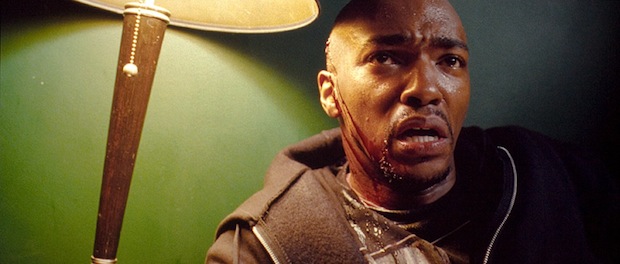 This 2009 biopic documents the rise and fall of Brooklyn rapper Christopher "Biggie" Wallace. While his hits burned up the charts in the mid-90s, Biggie found himself making major headlines with his violent feud with west coast rapper Tupac Shakur. This feud exploded from an exchange of lyrical insults to a barrage of bullets to the eventual deaths of both rappers.
In the film, Jamal Woolard delivers a powerhouse performance as Christopher Wallace that is astonishingly accurate. But equally chilling is the spot-on portrayal of Tupac Shakur by Anthony Mackie. This was no surprise given that Notorious was not the first time Mackie had played the tragic rap icon. In 2001, while still a student at Julliard, Mackie portrayed Tupac in the play Up Against the Wind.
The Adjustment Bureau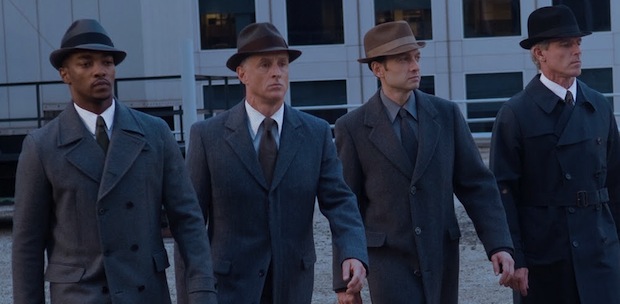 Based on the Phillip K. Dick short story "Adjustment Team," The Adjustment Bureau tells the story of a clandestine organization whose sole function is to keep prominent and important individuals on a strictly designed path consisting of exact events that will lead them to their destined purpose in life. When a local politician becomes inadvertently aware of their presence, and their mission to come between him and the woman he loves, he spends the rest of the film challenging and thwarting the bureau at every turn.
The Adjustment Bureau is a fascinating mix of sci-fi and spirituality that ultimately plays out as a moving humanist thriller. Mackie plays Harry, the protagonist's "caseworker" who becomes gradually more and more sympathetic to his unwavering desire to be with his true love. Mackie's is by far the most complicated character in the film and he executes every emotional layer with ease and style.
In the Future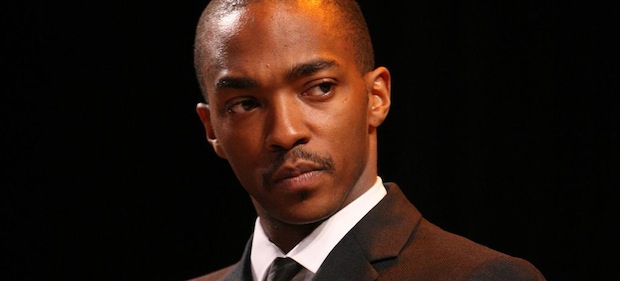 In addition to having landed a role in next year's Abraham Lincoln: Vampire Hunter and the A-List ensemble of Gangster Squad rumor has it that Mackie is currently working on producing a biopic about 1930s Olympic runner Jesse Owens. This is a guy whose star is not only on the rise but rocketing into a whole other galaxy. Keep your eye on Anthony Mackie.