Under the Radar: The Cast of War Horse
Steven Spielberg is a director who is never satisfied with convention. Where other directors may pat themselves on the back for having one film released within a calendar year, in 2011, Spielberg decided to release two films…within the same month…and within one week of one another. With The Adventures of Tintin, Spielberg assembles a crack team of voice actors to bring his mo-cap animated adventure to life. But War Horse is live-action, requiring arguably more acting talent—as there is not the possibility of one actor doubling up and providing multiple voices. Luckily Spielberg, who is a bit of a workhorse, and has wrangled quite the impressive ensemble for War Horse. Here are a few names from the credits with whom we think you should get better acquainted:
Emily Watson
Emily Watson's face may be familiar, even if her name escapes you. Watson has been flexing her well-toned action muscles for well over a decade. Her breakout performance was as the titular matriarch in 1999's Angela's Ashes, based on the international best-selling novel by Frank McCourt. Since then, this British actress has turned up in films such as Gosford Park, Punch-Drunk Love, Red Dragon, and Tim Burton's Corpse Bride. Emily Watson has been nominated for two Academy Awards, one for Angela's Ashes and one for the 1996 Lars von Trier film Breaking the Waves. Waston will next be seen in Little Boy, costarring Sean Astin and Kevin James, which interestingly takes place during WWII; War Horse taking place during WWI.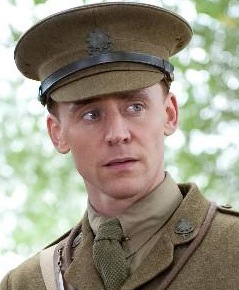 Tom Hiddleston
Tom Hiddleston was not a name readily on anyone's lips, but within a two-year span, Hiddelston is well on his way to becoming a household name. Hiddleston appeared as villainous Norse god Loki in Marvel Studio's big screen, big budget adaptation of their hero Thor. Hiddleston displayed great talent as the rogue god and proved to be quite the foe for Chris Hemsworth's Thor. Adding to his already banner year, Hiddleston also turned in a fantastic performance as F. Scott Fitzgerald in Woody Allen's Midnight in Paris. Hiddleston will be reprising the role of Loki next year, when he takes on several heroes at once in Joss Whedon's highly anticipated The Avengers.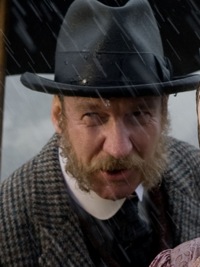 David Thewlis
Not too long ago, a major cinematic franchise saw its storied saga come to a dramatic conclusion. That franchise was of course that of boy wizard Harry Potter, based on the unstoppably popular series of novels by author J.K. Rowling. David Thewlis has been a part of the eight-film Harry Potter series ever since the third installment Harry Potter and the Prisoner of Azkaban. He played Remus Lupin, confirmed lycanthrope and lifelong friend of Harry's father James and his faithful devotion to protecting young Harry made him one of the most beloved characters of the franchise. Along with his fantasy work, Thewlis is a long-time collaborator of British auteur Mike Leigh, starring in both Life Is Sweet and Naked. This year, the actor also appeared in Roland Emmerich's Shakespeare mystery Anonymous.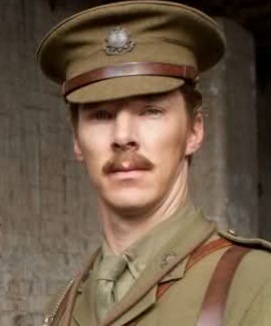 Benedict Cumberbatch
In terms of British actors, Benedict Cumberbatch is one of the most exciting rising talents working today. While Robert Downey Jr. may occupy the current cinematic position of Sherlock Holmes, Cumberbatch owns, and I mean (owns) the role on the BBC series Sherlock. In addition to his incredible portrayal of one of popular fiction's greatest detectives, Cumberbatch has appeared in films such as Atonement, Four Lions, and this year's Tinker Tailor Soldier Spy. Next year, and then the year after, Cumberbatch will be appearing in Peter Jackson's return to Middle Earth: The Hobbit.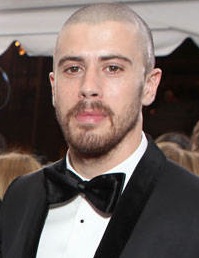 Toby Kebbell
Probably the most obscure name on this list is Toby Kebbell—but he is definitely an actor worth knowing. In 2004, Toby burst onto the scene with a powerhouse performance in Shane Meadow's Dead Man's Shoes, Kebbell's feature film debut. Kebbell played a sweet-natured, mentally handicapped man tortured by a group of local thugs to the point that he ends his own life; the man's older brother, played by Paddy Considine, subsequently taking revenge on the thugs. This film is a true gem that I can't recommend highly enough. Kebbell also appeared as Johnny Quid in Guy Ritchie's RocknRolla as well as landing roles in Prince of Persia: The Sands of Time and The Sorcerer's Apprentice. Next spring, Kebbell will play Agenor in Wrath of the Titans.