Under the Radar: The Movie Roles of Patton Oswalt

Throughout the history of cinema, there has been a strange relationship between stand-up comedy and film. So many comedic actors got their start under the bright lights and two-drink minimums of standup comedy clubs. This is not always a recipe for career longevity (I'm looking at you Pauly Shore), but sometimes it gives rise to some of the true legends—take Steven Martin for example.
This week, Jason Reitman's dark comedy Young Adult will be released. In the film, comedian Patton Oswalt plays a supporting character who is deeply damaged, self-loathing, but ultimately the film's emotional center. His performance is so layered and affecting that it got me thinking of some of my other favorite Oswalt roles; a standup who, in my opinion, has effectively made the transition.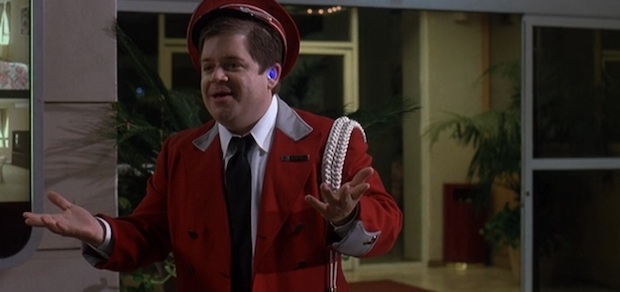 A largely overlooked comedy from 2007, Sex & Death 101 is the story of a man who, by a twist of fate, receives an email listing the names of every woman he's ever slept with, as well as every woman with whom we will have sex for the rest of his life. Armed with this knowledge, and the unshakeable confidence it instills, he proceeds to track down and bed every remaining woman on the list.
Oswalt plays an omniscient angel-like character named Fred, who works in conjunction with his counterparts Alpha and Beta to keep the universe spinning as it should; they are decidedly put off by the release of this list. Oswalt is the one member of this fate trio who doesn't quite present himself with grace and distinction, offering some of the film's most hilariously crass quips to the chagrin of his colleagues.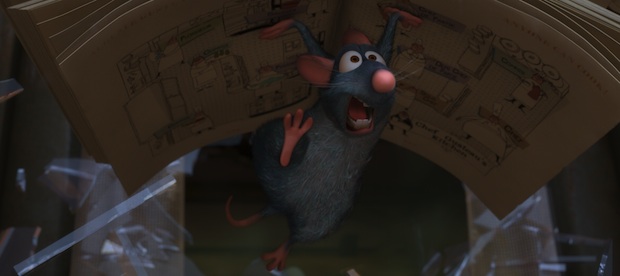 One of Pixar's best films of the last few years (and that is no small compliment) was 2007's Ratatouille. The plot centers on a once-posh French restaurant experiencing renewed popularity thanks to a mysterious new chef. The chef, as it turns out, is a not-so-common rat with a highly developed sense of taste. Patton Oswalt provides the voice for Remy, the culinary-inclined rodent. The movie is sweet, charming, and features fantastic lessons about remaining true to one's self. Oswalt nails just the right amount of sarcasm without dragging down the light, whimsical tone of the film. His delivery during the "essence of flavor" speech is amazing.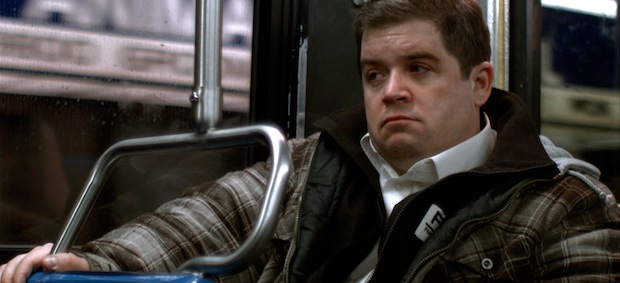 The greatest litmus test for a comedian-turned-actor is how they handle their first heavy, emotionally meaty role. For Patton, that role was obsessed New York Giants fanatic Paul Aufiero in 2009's Big Fan. Aufiero has an altercation with a Giants linebacker in a nightclub during which he is beaten severely. Even though he was a victim, he refuses to sue. The player is however suspended and Paul becomes a target of hatred from the very community to which he so proudly belongs. Big Fan is a dark deconstruction of how sports fandom can create a shaky self concept and Oswalt navigates the emotionally choppy waters of the outstanding script with skillful ease; easily his best and most complex performance to date.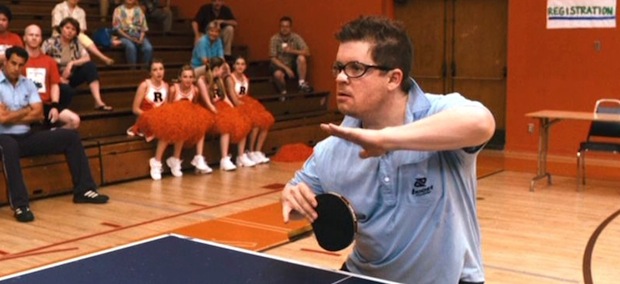 There are times when a great comic provides a cameo in an otherwise terrible film and manages to salvage it, if only for a moment. Such is the case with Patton Oswalt's appearance in the ping-pong comedy Balls of Fury. The film is about a once-great ping-pong player, played by Dan Fogler, who is recruited by the government to infiltrate an underground tournament. One of his first matches en route to the high-stakes tournament is against a Lilliputian dynamo known only as The Hammer. Oswalt goes balls-to-the-wall with his mind-bendingly whacked portrayal of The Hammer leading to some of the film's arguably few memorable moments. He drops possibly the greatest Warriors reference I've ever seen: "can you dig it?"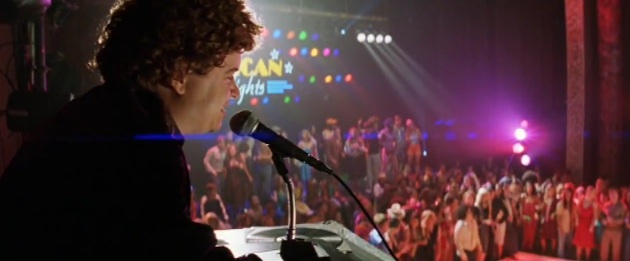 The 2004 film adaptation of the 70s television series Starsky & Hutch, while not destined to make anyone's list of cinema's greatest comedies, was surprisingly stronger than I had anticipated. While Ben Stiller and Owen Wilson bring the TV cops to new silver screen life, a slew of great comedians turn up in various ancillary roles. One such role is that of the fast-talking, loud-mouthed DJ at the disco during the dance contest. Oswalt dons an atrocious wig and what appears to be a Members Only jacket and throws himself headlong into this goofy, but strangely awesome cameo. His rapid-fire succession of 70s machismo babble is hysterical.