Under the Radar: The Thing's Mary Elizabeth Winstead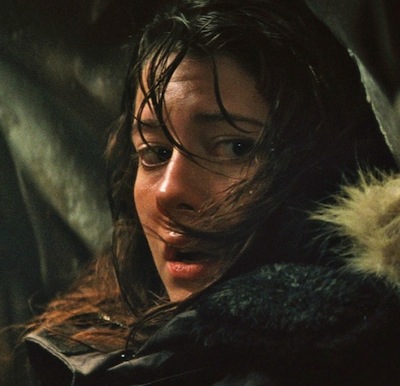 As long as movies have existed, young guys have fallen in love with actresses who exemplify the "girl next door" archetype. This term has become sort of a catchall for any actress who isn't a perfect beauty or who doesn't play bitchy or snooty characters.
In all my movie watching I have come across very few actresses who actually struck me as the this type. Then I was cinematically introduced to the lovely Mary Elizabeth Winstead and the term took on an entirely new meaning. Winstead is a stunning beauty, but her talent, grounded performances no matter the genre, wins us over, making us all wish she lived on our block.
Ms. Winstead latest is the upcoming sequel/prequel The Thing. To get you prepared for more sweetly wonderful screen time with Winstead, here are a few of her choicest previous films that will have you falling in love with her just like we did.
Sky High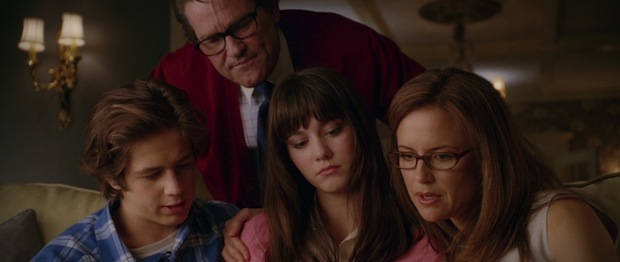 This was the first introduction to Mary Elizabeth for many of us. The premise of Sky High is that there exists a private academy for the children of superheroes and all youngsters endowed with extraordinary abilities.
Winstead plays a senior student who is a technopath, boasting the ability to control technology with her mind, and with whom all the boys at Sky High are desperately in love. Not only is Sky High a surprisingly entertaining film for audiences of all ages, but Winstead is super adorable and plays her role with an adeptness that greatly belies her young age. By the end of the film, we also get a feel for Winstead's incredible range as an actress.
Death Proof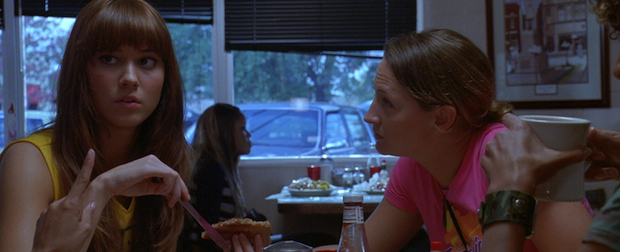 Planet Terror, Robert Rodriguez's half of 2007's Grindhouse, may have had more going as far as plot is concerned, but I find Quentin Tarantino's entry Death Proof to be more interesting. The film stars Kurt Russell, who also appeared with Winstead in Sky High, as a colorful madman with a twisted hot rod and a taste for vehicular homicide.
Death Proof is sort of two films in and of itself. The second half of the film takes place in Tennessee where a select group of female cast and crewmembers of a film shooting in the area are tormented by the insane stunt driver. Winstead plays an actress from the film within the film and spends the entirety of her screen time dressed as a cheerleader. She plays her part with charming giddiness and naiveté, and we even get to hear her impressive singing voice to boot. Did I mention she is dressed as a cheerleader the whole time?
Scott Pilgrim vs. The World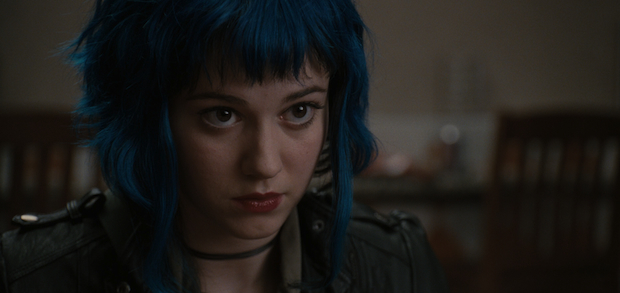 In what has probably been her biggest role to date, Mary Elizabeth Winstead starred as Ramona Flowers in Edgar Wright's adaptation of the Scott Pilgrim graphic novels. The film weaves the tale of twenty-something bass-playing schlub Scott Pilgrim who falls in love with Ramona, but must engage in epic battle with her seven evil ex-boyfriends before they can be together. The emotional crux of the film is that the audience believes that anyone would subject themselves to the kind of ceaseless punishment Scott does for a girl. This makes the casting of Mary Elizabeth Winstead all the more appropriate. She is edgy and cool, but also enduringly vulnerable. Her eyes and her enigmatic smile are absolutely captivating; she's basically the punk rock Mona Lisa. We'd fight armies of evil exes for her affections any day of the week.
Final Destination 3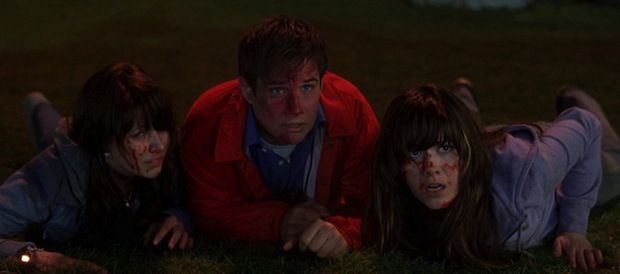 The Final Destination series has its dubious merits but is by no means a top-shelf horror franchise. That being said, the third installment is a hell of a lot of fun.
In keeping with its established formula, Final Destination 3's opening disaster is a horrible rollercoaster accident. This time around, Mary Elizabeth Winstead plays the clairvoyant who saves her friends setting in motion an elaborate revenge plot in which a miffed death stalks and kills the survivor's of the coaster crash one by one. You may not glean much enjoyment from the film, unless of course you are already onboard with the Final Destination blueprint, but Winstead will nevertheless win your heart with her fragile, doe-eyed heroine desperate to save her friends from horrible fates. In a series that derives its appeal from watching for and gleefully anticipating the creative, brutal deaths of its characters, it is remarkable to have even one character whose death you are ardently rooting against.