Under the Radar: Warrior's Joel Edgerton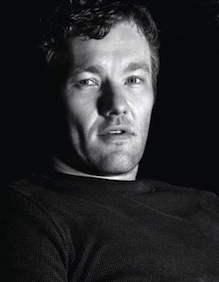 This week sees the debut of Warrior, a sports drama starring Tom Hardy and Joel Edgerton as two brothers who share the same dream of glory in the arena of mixed martial arts—a dream that unfortunately has them destined to face one another in combat.
Four years ago, the selection of this duo of actors for this film would have raised serious doubts. But starting with his breakout performance in 2008's Bronson, and his subsequent collaborations with current Batman franchise captain Christopher Nolan (Inception and the upcoming The Dark Knight Rises), Tom Hardy has proven himself to be one tough son-a-gun. But what do we know about his opponent? Who is Joel Edgerton?
The first place you may have seen Joel—and would now be able to easily recall his face—was in the Star Wars prequel trilogy. In Star Wars: Episode II—Attack of the Clones, he played the younger version of the man who would grow up to be Luke's uncle Owen. He would reprise this role briefly in Episode III.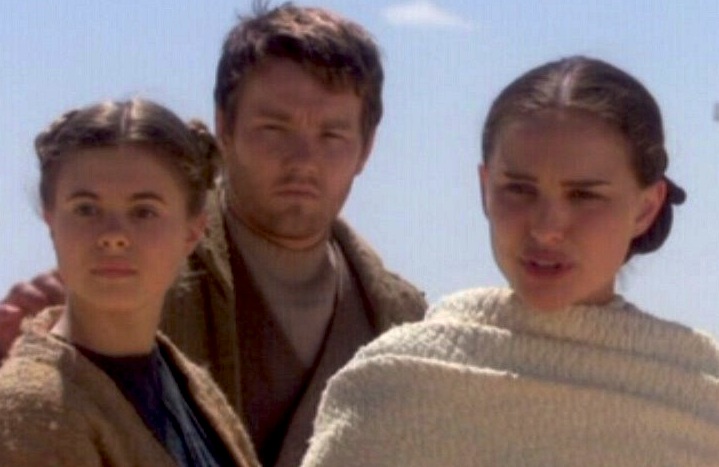 Between Episodes II & III, Edgerton was given the chance to appear in a couple of historical epics. In 2003's Ned Kelly, he portrayed an ally of the famous outlaw whose relationship with Ned would become strained. Though content to let Ned do the fighting, Edgerton establishes himself as a charming, talented actor able to hold his own against the likes of Heath Ledger and Orlando Bloom. He also showed a knack for playing the banjo…though I don't know how that will help him against Tom Hardy.
He followed this up with Antoine Fuqua's King Arthur in 2004. In the film, Edgerton plays Gawain, one of Arthur's knights, and showed us all that he was actually quite comfortable cleaving suckers' heads in twain with an enormous sword. He followed it with another bloody turn: the utterly chaotic Smokin' Aces. Like most of the cast in the film, he gets a bit lost in the sadistic shuffle.
But the film that really introduced me to Edgerton in a way impossible to forget was Acolytes, a film that played at this year's genre-centric Fantastic Fest. The film is about a group of kids who, for most of their lives, have been brutally bullied by a complete lunatic. When it comes to their attention that one of their neighbors may be a serial killer (Edgerton), they blackmail him into getting rid of the bully once and for all. While the actor who plays the bully is outwardly violent, Edgerton juxtaposes the character with a quiet, subtle malevolence. He's just as ferocious, but in a far more understated way that actually makes one of the kids consider pursuing his bloody profession.
Joel followed up Acolytes with an appearance in his brother, and former stuntman, Nash Edgerton's crime drama The Square. He also appeared in the film Animal Kingdom, which garnered a great deal of attention and award nominations. Most recently, Edgerton leant his voice to Zack Snyder's Legend of the Guardians: The Owls of Ga'Hoole; playing the villainous Metalbeak. Later this year, he'll follow up Warrior with the prequel to John Carpenter's phenomenal The Thing…also called The Thing.
Having seen Edgerton's violent tendencies in Acolytes and his general badassery in King Arthur, I have no doubt he has the physical prowess to go toe-to-toe with Tom Hardy. But more than that, his layered, deeply affecting performance in Acolytes coupled with the unique diversity of his chosen projects instills confidence that he has the acting chops needed to share the screen with Tom; a man whose proven himself to be one of the best up-and-coming actors today.