Under the Radar: Weekend Movie Party Survival Guide
We stand at the threshold of yet another weekend and, while this constitutes good news for the vast majority of the populous, it finds you steeped in great consternation. You've been charged with choosing the Friday-night movie for a viewing party that will include guests with whom you are not familiar. The only thing you know is that they are multiplex junkies who see all of the biggest, flashiest, and most blockbustery titles. So to adequately fulfill your duties as cinematic gatekeeper, you need to draw from a slightly more esoteric well. You've got your Blu-ray player and your streaming Netflix ready to go, but still no inclination as to your prospective audience. Fear not, we've got you covered.
If you find yourself surrounded by a crowd of deeply introspective movie fans in need of poignancy and a complex examination of the human condition…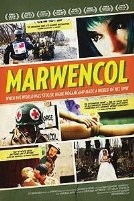 Marwencol
We all have different methods for coping with great adversity. For Mark Hogancamp, finding comfort and understanding after a vicious beating left him brain-damaged was achieved on a very small scale. He built an entire miniature town in his backyard and used its various inhabitants to piece back together his shattered mind. When Jeff Malmberg's documentary about Mark premiered at SxSW in 2010, audiences instantly fell in love with its tragic hero. At first, the connection between Mark's scale model world and his personal redemption may seem unclear, but as each nuanced moment ticks away and the weight of each piece of Mark's imaginary universe is revealed, it really speaks to the tenacity of the human spirit.
You can find it on Instant Netflix Instant
If you are suddenly thrust in the company of those who enjoy the works of Christopher Guest, fans of American Movie, or those who know someone who is — or are themselves — way too into heavy metal…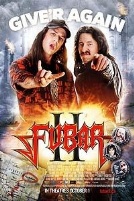 Fubar: Balls to the Wall
Consummate losers Terry and Dean, having recently been evicted from their humble abode, travel north to Fort McMurray on the promise that a friend can secure them jobs. What follows is an exercise in absolute folly. Technically, Fubar: Balls to the Wall is a sequel, but its characters are so perfectly reestablished from frame one, and its plot so independent, that it precludes the necessity to watch the two movies sequentially. This is easily one of the funniest films of last year. The humor is deeply rooted in a shared sociological fascination with the most absurd examples of mankind imaginable.
You can find it on Blu-ray
If the ravenous hoard arriving at your door has a penchant for zombie films but prefers a little humor with their undead…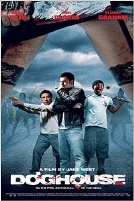 Doghouse
When their buddy suffers a nasty divorce, a group of well-meaning chaps plans a trip to a remote village famous for its disproportion of women to men; clearly these women are starved for male company, right? As it turns out, they are hungry for something else. The fact that this is a British horror comedy centering on zombies will draw superficial comparisons to Shaun of the Dead. But Jake West's 2009 film is not content simply referencing zombie canon and actually satirically deconstructs horror as a genre. My favorite element in this regard is the fact that gender roles are reversed and the women are cast in the role of predator while a group of hapless men must run for their lives.
You can find it on Netflix Instant
If the strangers in your house harbor affection for swilling booze and ironically suffering through unrepentantly cheesy cinema…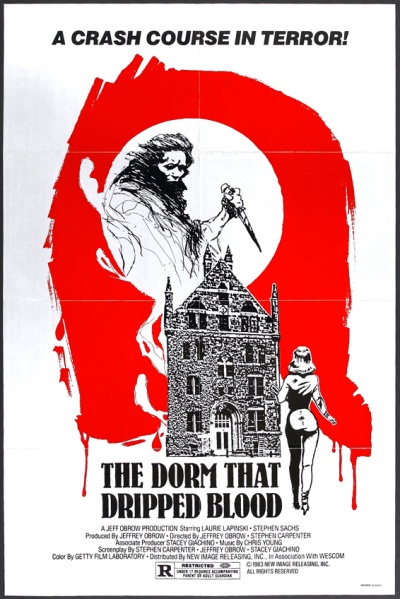 The Dorm That Dripped Blood
A group of students is tasked with completely cleaning out and boarding up a dormitory scheduled for demolition. With all the sweeping, furniture-hauling and terrible acting, it's hard to believe these dolts actually find the time to get butchered one by one. There are great slasher films, there are respectable slasher films, and then there's The Dorm That Dripped Blood. The performances are so wretched, the story so preposterous, and the production value so abysmal that given the right amount of alcohol, you could have an amazing evening on your hands.
You can find it on Blu-ray (looking far better than it ever deserved)
If you discover that your guests are in the mood for a narrative with a unique concept, near flawless execution and fantastic performances…
Intacto
Intacto is the story of four complete strangers who are joined by a bizarre obsession. Each having survived disaster in one fashion or another, they become convinced that the only way to truly feel alive is to participate in games of extreme chance designed to cheat death. Intacto is one of my absolute favorite films. This Spanish drama is gripping, powerful and incredibly suspenseful. It manages to be as crowd-pleasing as high-genre material while at the same time existing as a quiet, more cerebral cinematic experiment.
You can find it on Netflix Instant