Universal Cans Paul Greengrass' MLK Jr. Movie 'Memphis'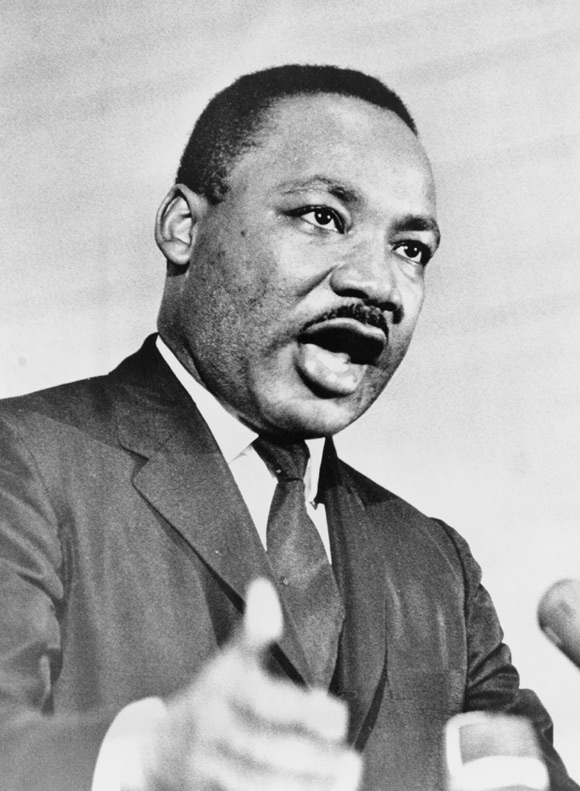 Universal has dropped the upcoming Paul Greengrass-directed film Memphis, about Martin Luther King Jr.'s last days, the days he supposedly spent chain-smoking, boozing and vocalizing his distaste with the Vietnam War (and therefore jeopardizing his relationship with President Johnson at the time) — all with a marriage on the rocks. So, you know, this really isn't too surprising.
But the studio's official stance on the project isn't one of controversy. Deadline says Universal "confirmed that it halted the movie, but attributed it to the time, scheduling and an uncertainty the film could be pulled together in time for next February." Not too surprising, considering Greengrass is known for being a pretty slow worker.
Then again, this is kind of a hot-button topic and there could potentially be some type of conspiracy, so, maybe there's a conspiracy. Deadline also says that they've heard rumors that King's estate didn't like the script and pressured the studio to scrap the project, with rumors that they threatened to go public with their distaste in the project which would've made it pretty difficult to market. There's also a rumor that there's already a MLK Jr. biopic in the works at DreamWorks and they didn't want to compete with Universal in some type of epic good MLK versus evil MLK battle.
Conspiracies aside, this is all pretty sad because Greengrass would've undoubtedly given us a taste of MLK we hadn't seen before. The filmmaker has handled topical and controversial real-life situations is the past with respectable, yet truthful, taste (example: United 93). Sadly though, it sounds like the King estate is only familiar with Jason Bourne (which, although a great trilogy, probably doesn't shout "honest portrayal" very well to the family). Alas, if we learned anything from controversial historical depictions in the past couple of months it's that if there's no one else in the world that's willing to distribute it, no matter how much of a big, steaming, pile of crap it is, there's always room on ReelzChannel.
Source: Deadline