Universal Pulls 'The Thing', Pushes 'Fast Five'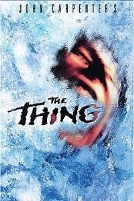 Those who have been impatiently ripping off a page a day on their custom "Countdown to Fast Five," calendar can breathe easy knowing that they won't have to waste 60 extra pages of paper. That's because the film just got pushed up to April 29th 2011 from June 10th when Universal Pictures shook up their 2011 schedule this morning.
Actually, Fast Five is one of the lucky survivors – a few films were shelved in the process. The Thing originally had the April release but it has been pulled from the studios slate. The Thing is a prequel to the 1982 cult classic sci-fi horror flick (that enough qualifiers for you?) of the same name directed by John Carpenter. Surprised that a prequel to a film has the same name of the original film? Then you probably aren't as surprised that the prequel's release has been paused for the moment.
Another potentially big property that got put on hold was the big screen adaptation of Ouija, the board game that had everyone saying "this would make for an awesome movie." Apparently Universal brass met with Taken director Pierre Morel and were close to striking a deal but they eventually had "creative differences." I'm not exactly sure what kind of creative differences you could have about a movie based on a fake-voodoo board game, but I'll take the LA Times' word for it. It's still holding on to it's Thanksgiving 2012 release date, though, since Universal is just certain there is a story in this board game.
And finally, Ballers, the film that was to be LeBron James' answer to Michael Jordan's Space Jam, has stalled since LeBron had to deal with being traded to Miami and couldn't really handle making a movie in between packing his ego. The film's November 2011 opening weekend is now vacant, much like Cleveland. Heyo sports humor!
Source: LA Times