Universal, SyFy To Create Genre Production Label: SyFy Films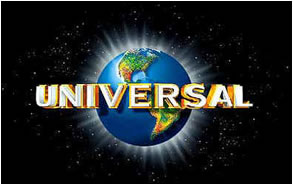 Universal is teaming with Syfy in a new film production venture, Syfy Films. The Wall Street Journal reports the aim is to make one or two movies a year across the science-fiction, fantasy, and horror genres. Universal will distribute the pictures beginning in 2012. Budgets will range from $5 million-$25 million, with District 9 serving as the model for the new company.
Studio co-chair, Donna Langley, and Mark Stern, co-head of content for Universal Cable Productions, will oversee the new operation which will be based on the lot. An executive will be named to run the company and spearhead development. The person, says Deadline, will find projects and leverage Syfy's creative relationships developed through the TV network.
Syfy president Dave Howe told the WSJ, "We know that the sci-fi genre is huge when it comes to the Hollywood box office, and we believe there is a real gap in the market when it comes to mid-range budget movies."
"Universal and Syfy have discussed this idea casually over the years but it never quite came to pass," Universal chair Adam Fogelson told the paper. "That seemed ridiculous because there are so many films released every year about the sorts of subjects that Syfy makes their entire business out of."
Howe, Stern, Fogelson and Langley will announce the new venture today.
Source: Deadline, Wall Street Journal, Hollywood Wiretap