Update: 'District 9' Director Neill Blomkamp Will NOT Helm 'The Hobbit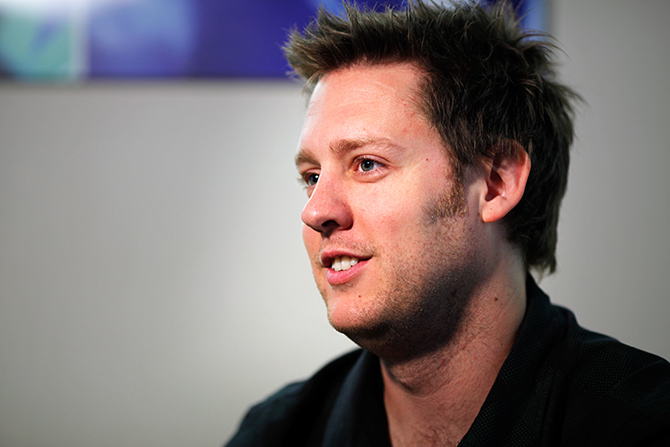 UPDATE: Vulture is reporting that an insider at Blomkamp's agency, William Morris Endeavor, confirms that the District 9 director will NOT be taking charge of The Hobbit, nor has he even been contacted by MGM or Warner Bros. regarding any potential involvement.  I guess that means we can expect these ongoing Hobbit rumors to continue.  Sigh.
Original Story (6-21-10): Ever since Guillermo del Toro stepped down as director of The Hobbit, there has been a pretty steady stream of rumors and speculation as to who will take over the franchise prequel – we even had a couple suggestions of our own.  Ready for the latest unsubstantiated 'Hobbit' rumor?  TheOneRing.net is claiming that they've received reports from insiders close to the project, indicating that Neill Blomkamp (District 9) has been chosen to direct the two-part prequel to the Lord of the Rings, The Hobbit.
Now, there are reasons both to believe this story and to reject it out of hand.  On the face of it, Blomkamp's selection is logical, even unsurprising: as producer Peter Jackson's protege, he is a director who Jackson trusts and who would have few qualms about taking advice from his mentor, ever the franchise's spiritual architect.  While MGM and Warner Bros. have been trying for weeks to bring Jackson on board, he has repeatedly stated that he isn't interested in directing; if Jackson was going to step up and helm The Hobbit, the thinking goes, he would have done so already.  Hiring Neill Blomkamp, however, allows Jackson to maintain some degree of control over his franchise, which will undoubtably be his legacy.
On the other hand, some have suggested that the Blomkamp rumor is suspect if only because The Hobbit is so handicapped by MGM's crushing debt that no director could feasibly sign on to the project at this point: with MGM's finances in shambles, it is impossible to predict when the studio will be able to greenlight production.  It's hard to imagine a director who would want to commit to a two-part blockbuster like The Hobbit only to get stuck in pre-production purgatory for an indefinite amount of time.  That's exactly what happened to del Toro: he couldn't stand having to sit on The Hobbit while watching other appealing projects pass him by, so he walked.
Blomkamp is definitely a solid choice to helm The Hobbit, but take this story for what it is – a rumor.  I do think, however, that Blomkamp – who is well-regarded for having made the blockbuster District 9 on a relatively small budget – might be just the director that cash-strapped MGM is looking for.  With ComicCon coming up next month, it may not be too long before we know for sure.
Sources: TheOneRing.net, Collider