UPDATE: It's Springtime (Release) For 'The Beaver'

When word first spread about Mel Gibson starring in a film called The Beaver, I had to reign in my sophomoric mind long enough to find out that no, it wasn't going to merit that damning rating that follows 'R' and no, it wasn't going to be a hilarious romp taking me back to memories of that time I discovered the Caddyshack gopher. Nope. It's actually quite serious; it's got Jodie Foster in the director's chair and explores some serious mental issues. (I guess Mel is perfect then, eh?) The problem was that once Gibson's ex-girlfriend troubles started blowing up in the media, the films future looked a little bleak. Now it looks like the clouds may be parting a little, because while we still don't have an official start date, the trailer is set to debut this Friday and rumor has it the film could hit theaters as early as Spring next year. Baby steps, I guess.
There's also the element of buzz that Mel's performance is getting. Foster is touting it as "one of his most powerful and moving performances." Gibson's character is a father struggling through a midlife crisis who responds, oddly, by keeping a beaver hand puppet with him as his sole communication vessel. Like I said, I don't think Foster could have chosen a more apt brand of crazy for this role.
So why no release date? What's the hold up? Even if Foster is wrong about Mel's talents, I doubt people will avoid the theater when this flick finally hits the big screen. You may not like him, you may even hate him, but be honest; at the very least, the idea of seeing him dive into partial insanity with a puppet beaver on his hand has got to be at least a little intriguing. And if that's not enough, give Foster some credit. This isn't exactly her first rodeo, she knows enough about working behind the camera to give us an excuse to drum up the 12 bucks to see the film.
UPDATE: Summit Entertainment has provided us with a brand new image from the film, featuring Jodie Foster and Mel Gibson! Check it out below!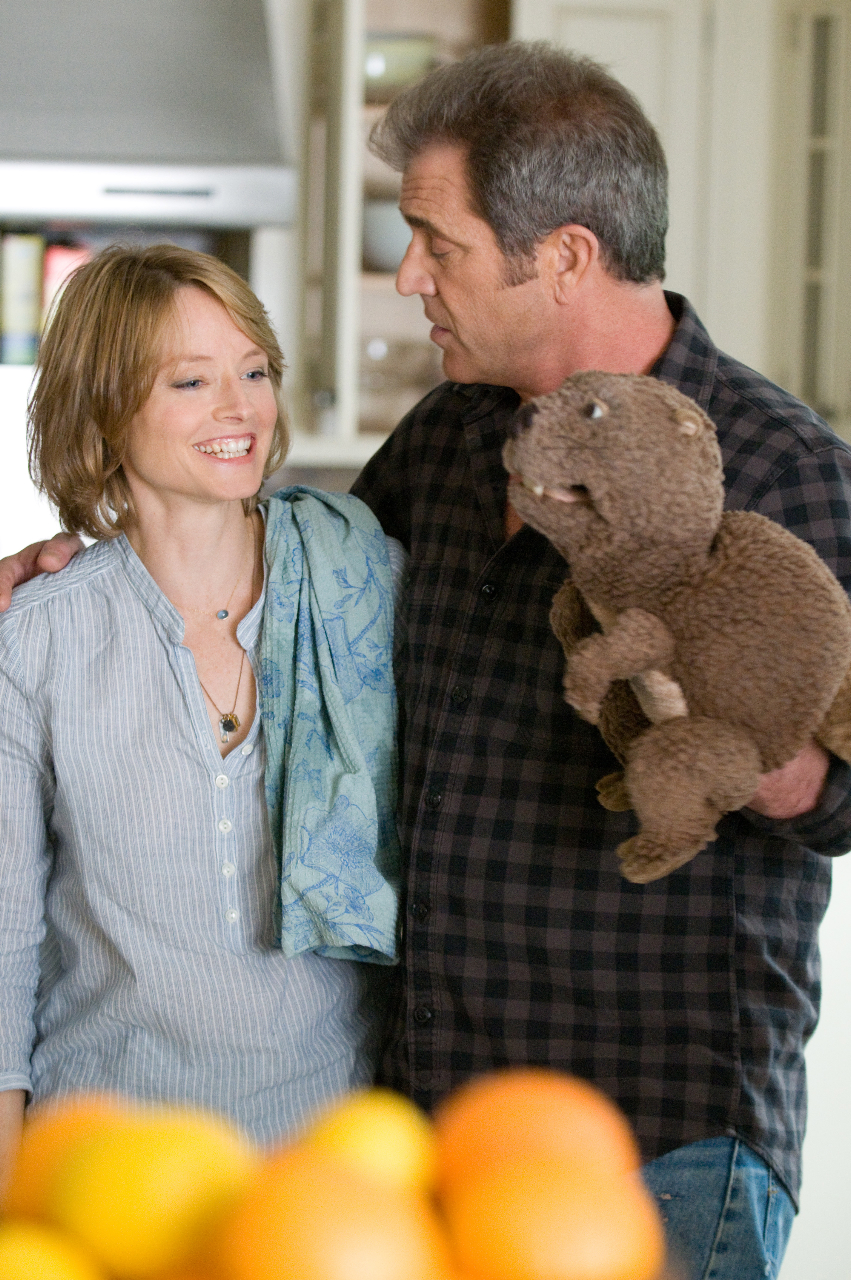 Source: Deadline, Summit Entertainment