Update: That's Not Johnny Depp on the Set of 'Hugo Cabret'
Update: Unfortunately, that artist is not Johnny Depp, folks. Word comes from Paramount that he's keeping his involvement firmly in the producer's seat, staying away from any cameo roles. He will not be playing M. Rouleau as Le Parisian previously reported. However, that is still Chloe Moretz in the photo below. Don't go questioning reality over this; maybe, Depp's just been living in France so long that people are starting to look like him. That makes sense, right? No? Shh.
Earlier: We're getting our first look at Johnny Depp and Chloe Moretz on the Parisian set of Martin Scorsese's first-ever 3D venture, Hugo Cabret. Now before your forehead gets all scrunchy with confusion, we should note that this photo isn't an indication of the visual quality of the scenes. The pic comes from a French newspaper, Le Parisien, so you can attribute the grainy, black and white appearance to the dusty quality of newspaper. The real surprise here is that Depp, who is one of the film's producers through his company Infinitum Nihil, was never announced as part of the cast yet he appears in this shot as M. Rouleau with Moretz and fellow star Asa Butterfield (Hugo). I guess since Marty's making his first film with out Leonardo DiCaprio in NINE years, he needs another smoldering long-lived heartthrob in the mix, eh?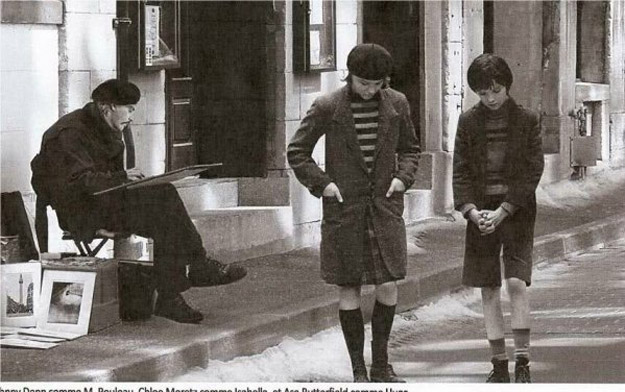 Source: Le Parisien via ComingSoon.net, Paramount