UPDATE: The Leader of the Dwarves Revealed
5th UPDATE: Topping off the army of dwarves is Thorin Oakenshield: a young dwarf prince and his race's leader in the quest to kill the dragon Smaug. Richard Armitage will wield swords as Oakenshield, a dwarf unique in valor, courage, and not being part of a ridiculous name-pairing.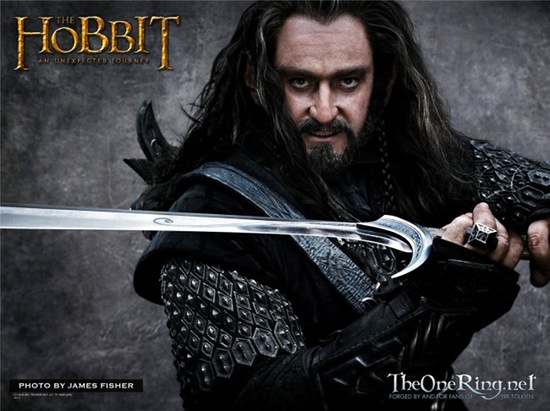 4th UPDATE: All right, dwarves. What are you trying to prove? How many more of you are there going to be?  How many more outlandish beards and rhyming names can we take? After all this you guys had better really steal the show in The Hobbit, or we're going to lose it. Here we see Balin and Dwalin, looking a bit more pensive than your average dwarves.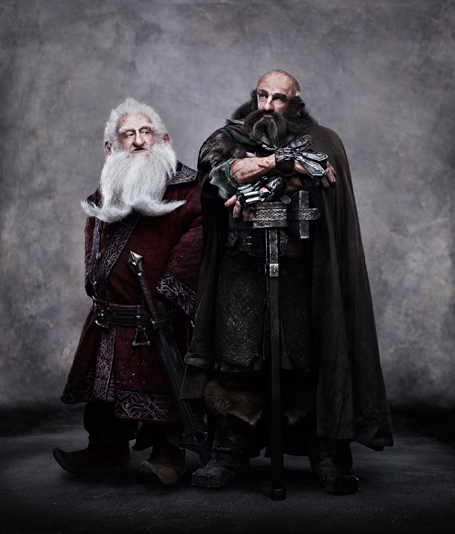 3rd UPDATE: This is getting ridiculous. In a movie called The Hobbit, there seems to be an inordinate amount of characters in a non-titular species. At least this latest batch has taken the hairstyle phenomenon to a level unforeseeable. And finally! Names that don't rhyme…that much: Bombur, Bofur and Bifur. Oh, dwarves.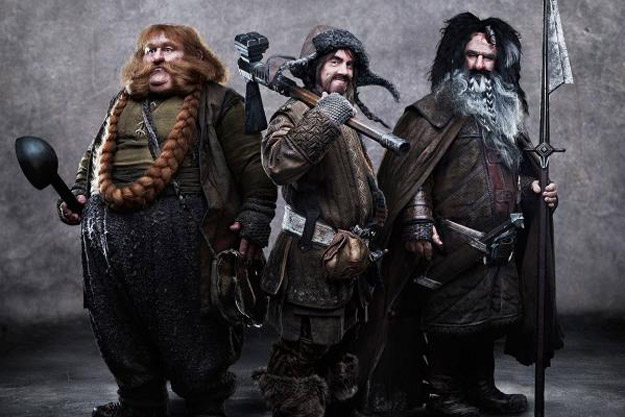 2nd UPDATE: MORE DWARVES. Seriously. Just get on the bandwagon now, because these Dwarves are dominating the promotional photography of the upcoming The Hobbit movies. Thanks to MSN for premiering the photo of the latest, youngest pint-size warriors: Fili and Kili.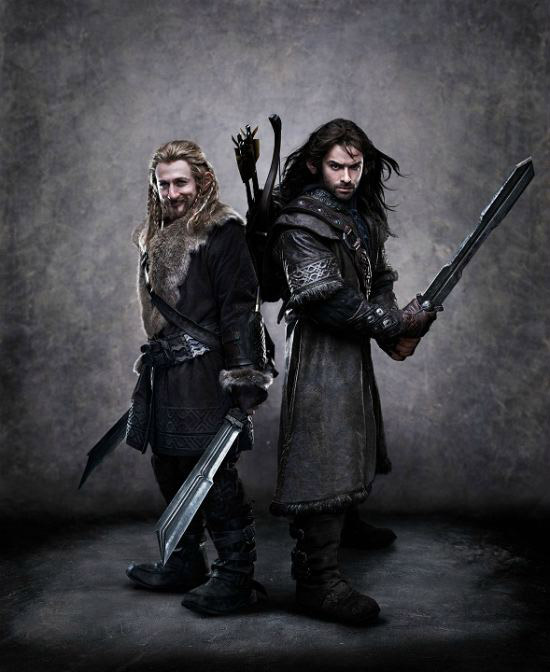 1st UPDATE: The more dwarves, the better, right? That's generally been my all-purpose motto. And if you thought the beards in the last photo were impressive, you are in for a thrill. Meet Oin and Gloin: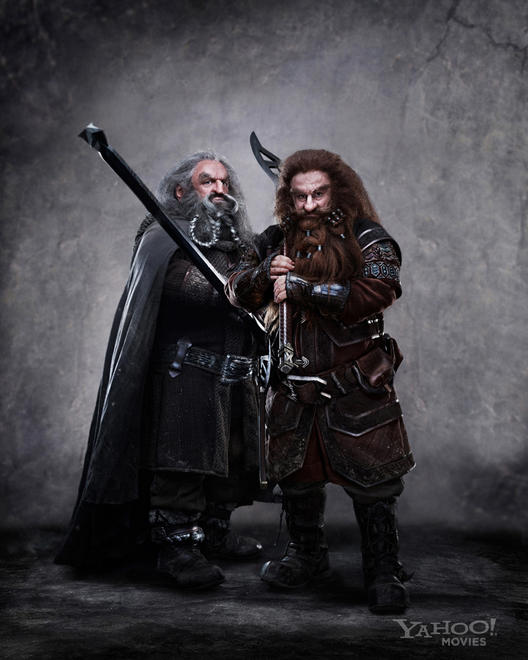 EARLIER: With the original Lord of the Rings Extended Edition trilogy out on Blu-ray for the first time, fans of Middle Earth and naysayers of Peter Jackson's epic saga are once again immersed in the world of J.R.R. Tolkein — and the gushing, debating and sense of adventure won't be dying any time soon.
Jackson is well underway with two prequel films based on Tolkein's novel — The Hobbit: An Unexpected Journey and The Hobbit: There and Back Again — with Ian McKellen returning as the lumbering wizard Gandalf, Andy Serkis as Gollum, Orland Bloom as Legolas, and new cast members Stephen Fry, Evangeline Lilly, Lee Pace, Benedict Cumberbatch and Martin Freeman (Sherlock) as young Bilbo. We got our first look at Freeman, Middle Earth's latest Hobbit, a few weeks ago and now Warner Bros. has revealed a glimpse at what to expect from the gaggle of new dwarves accompanying Bilbo on his journey.
Check out the first image of Dori, Nori and Ori, a trio of dwarves brothers who look to carry over the original LORT dwarf Gimli's combo of physical comedy and lethal brutality. The picture quells our only worry: The Hobbit is not skimping on the beards.